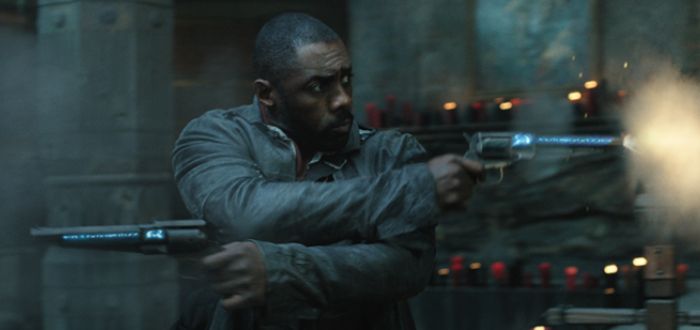 The Dark Tower Trailer Is Finally Out!
It's finally happened. After many delays and an unfinished trailer that leaked, The Dark Tower is here.
It was announced in the coolest way, with Idris Elba and Matthew McConaughey having a Twitter exchange in character. In that exchange they included a couple of fragments from this trailer as a teaser. Rumours said a trailer would be out this week, but I didn't expect it so soon.
I deal in lead. #DarkTowerMovie pic.twitter.com/IvpjVKFHCH

— Idris Elba (@idriselba) May 2, 2017
The trailer's good, different to the version that leaked back in December. Especially in the music, the old trailer had a cover of The Who's "Behind Blue Eyes", this one has music taken from For a Few Dollars More, and it suits it better. After all, The Dark Tower was inspired by Sergio Leone's Dollars Trilogy.
I'm going to be totally honest here. I almost teared up watching this trailer. The Dark Tower has always been a lifelong obsession, and this movie, while slightly different from the books (and for all the good reasons) has captured that world well. Idris Elba is great as Roland, the moment he does his reloading tricks I lost it. He has the gravitas and magnetism the character has in the books, and a cool coat as well!
But that's not all, in the lead-up to this trailer we got two new posters. One focusing on The Gunslinger and the other one focusing on The Man in Black.
The Dark Tower will be out on August 4th. Personally speaking, I can't wait for it.
Angry Spaniard, adoptive Irishman. Writer, reader, tea drinker and video game player/designer.