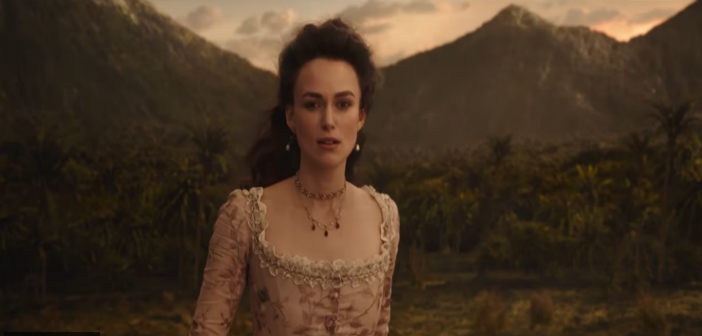 Keira Knightly's Return Confirmed In Pirates Of The Caribbean 5 Trailer
A lot of people groaned at the revelation that there would be a fifth Pirates of the Caribbean film (myself included), and honestly, not much has changed.
The first film was great, and the following two were passable. The fourth installment was a pain, and that could mostly be attributed to the absence of Will Turner (Orlando Bloom) and Elizabeth Swann (Keira Knightley). The characters were fan-favourites who, without them, made an already disappointing movie all the more…well, disappointing.
So when Bloom confirmed his return to the franchise, fans immediately clamoured for word on Knightley's return. Aside from unconfirmed reports from TooFab last year stating that she secretly filmed her parts, there had been no news on whether the reports were true or not…until now.
The most recent trailer for Pirates of the Caribbean confirms reports, with scenes including Knightley back in the fray. While the trailer doesn't show how much involvement she actually has in the film, the possibility of the original trio of Sparrow-Turner-Swann gives the film some hope!
Pirates of the Caribbean: Dead Men Tell No Tales comes to theatres May 26th, 2017.
What are your thoughts on Knightley's return to the franchise? Let us know in the comments below!
Doing a little of this, a little of that. If you see me holding a camera, run!