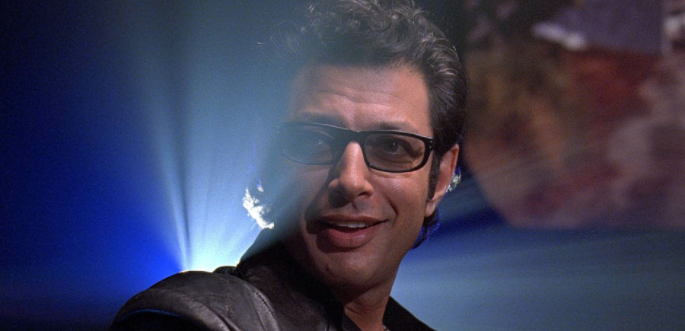 Jeff Goldblum Confirmed For Jurassic World 2
Jeff Goldblum was a huge part in the original Jurassic Park films and now his part in the Jurassic World sequel has been confirmed! In a report from The Hollywood Reporter, he will reprise his iconic role as Dr. Ian Malcolm, who had been the park's insurance consultant and, more impressively, survived the original films.
It's not yet known how big his role will be in the newest Jurassic World installment. But even a whiff of Goldblum is an exciting prospect! It's certainly going to be fun seeing what antics he will get up to this time.
He will rejoin the franchise, alongside Chris Pratt, Bryce Dallas Howard, Justice Smith, James Cromwell and Toby Jones. It will be directed by J.A. Bayona.
The untitled Jurassic World sequel comes to cinemas in 2018.
Are you looking forward to Goldblum's return? Let us know in the comments below!
Doing a little of this, a little of that. If you see me holding a camera, run!