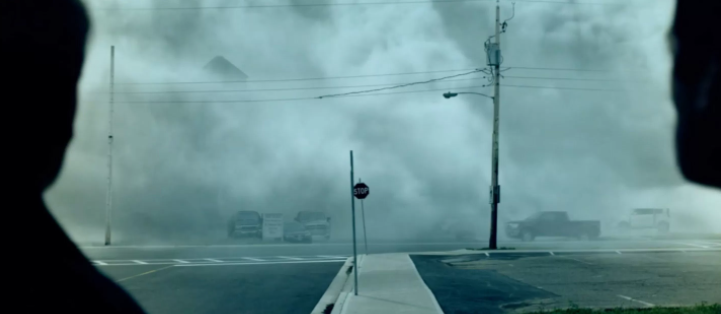 First Trailer For The Mist TV Series Available
Fans of Stephen King may recall his 1980 novella The Mist and its film adaptation in 2008. The alien, oftentimes gritty story blended together inter-dimensional horror with a long hard look at human nature in crisis. Now, however, Christian Torpe is adapting the story to television, shifting the focus from monsters within to without.
Thorpe explained to EW: "We establish different little pressure cookers under the influence of whoever the leader would be in those locations. Each of them come up with different theories or beliefs about what's going on. Eventually, the story lines will dovetail and turn into conflicts…it was incredibly timely to do a show about what people do when they are blinded by fear. We look around at what's going on in the world, and everyone is constantly looking for someone to blame…They find people to hate, either because of their gender or race or faith. Those are elements we tap into — how fear drives things like misogyny and homophobia."
Timely, indeed! The story of The Mist remains more relevant than ever today. However, the changes in emphasis from the original are clear. While the original and film both focus on mob mentality, the critique largely focused on religious fanaticism. This theme is still present, featuring an minister who sees the Mist as a Rapture-like event. However, there is far more potential in a TV series-length story. The sudden nature of the storm forces groups who don't normally socialise to coexist in unusual locations. This new focus also affects the way the series utilises the supernatural.
As opposed to the monstrosities of the original content, the series seems to be more interested in the psychological effect of the Mist. While brief shots on beings emerging from the mist are visible in the trailer, it also hints at hallucinogenic properties in the storm. In fact, going by the camera work, the series seems closer to Silent Hill in tone. The cast is strong, featuring Frances Conroy of American Horror Story fame.
The series will premiere on Thursday June 22 on Spike.
Are you excited? Let us know in the comments!