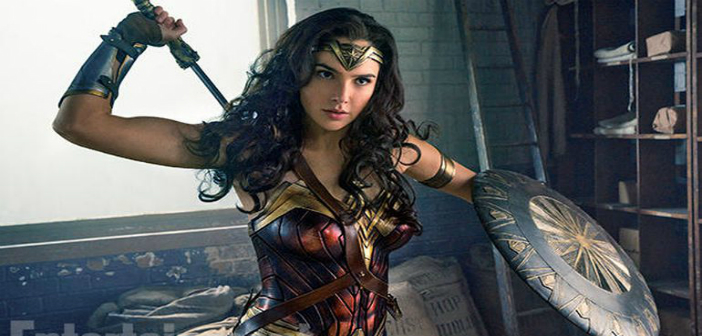 Wonder Woman was granted a PG-13 rating. After the roaring success of Marvel's Deadpool and Logan, we might have expected that the upcoming DC's Wonder Woman might have fallen suit in aiming for an R-rating.
In a report by CBR, director Patty Jenkins previously stated the film was going for a "lighter tone." While the president of DC Entertainment; Diane Nelson said "there's a misconception that DC or [parent studio] Warner Bros. has made a conscious decision for all our movies to be darker or edgier. That's not the case. Fans of the DC universe know that there are characters, like Batman, who are darker, but there are others like Wonder Woman, who are hopeful, optimistic leaders, and the tone of this film represents that."
Wonder Woman follows on from the PG-13 status of Man of Steel and Batman Vs Superman: Dawn of Justice, and will also add to the extending DC-universe, in preparation for the fast-approaching Justice League movie.
Patty Jenkins directs and the film stars Gal Gadot and Chris Pine. It hits theatres June 2.
Looking forward to see what's in store? Let us know what you think in the comments below!
Doing a little of this, a little of that. If you see me holding a camera, run!