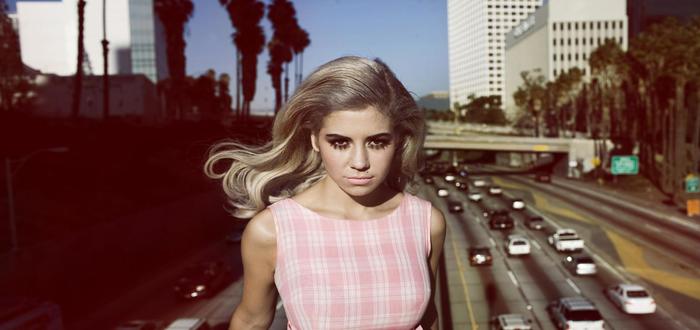 Marina and the Diamonds is one of those artists that I've always thought deserved more recognition. She's never been unpopular by any means. Odds are, you've seen her songs pop up after being shared on your news feed a couple times. However, she's never had a huge mainstream success. It's a shame because in terms of aesthetic and actual artistry she's a distinct talent.
As part of her second album, Electra Heart, Marina sought to tell a story. She created the character of Electra Heart and told the story of her transformation from housewife to heartbreaker. Often, whenever someone shows off this album, they'll reference her more well-known songs 'Primadonna' or 'How to be a Heartbreaker'. So songs like 'Radioactive' get overlooked.
In my opinion, overlooking this song is a crime. Not only is it catchy and well written, it tells an important part of the Electra Heart storyline. After seeking to reinvent herself, Electra finds herself in a mad love. She realises the relationship is destructive, turning radioactive and destructive whenever they're near. However, it makes her happy, and seems rather addictive, setting up a perfect start to the rest of her story.