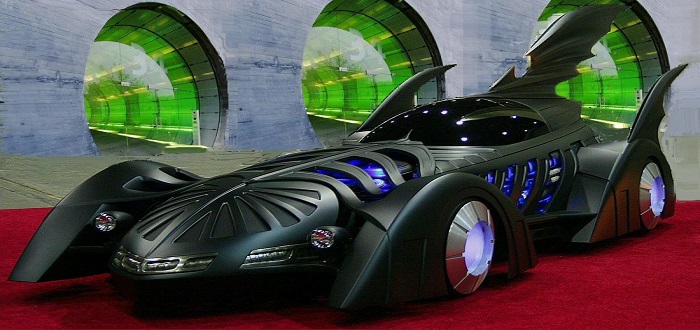 Sometimes how cool a Batman incarnation is rides on his gadgets. Aside from the almost comical utility belt and the Batsuit, of prime importance is the Batmobile. From the 60's TV show to the newly teased Justice League version, the Dark Knight's car is sure to never disappoint. This gallery aims to look at just some of the best (and brightest) of "definitely not Bruce Wayne's" rides.
Batman vs Superman and Justice League director Zack Snyder just recently shared online a sneak peek at how our favourite DC hero gets around in upcoming film. It's even more armoured and armed than usual for fighting off those baddies. Yet some of my favorite Batmobiles have been the most ridiculous, including some from Tim Burton's time in the director's chair. The Batman Forever one is a personal favourite but Batman and Robin also includes an over the top set of wheels. More recently, Lego Batman showed quite a few of past models and these were also quite cool, especially when you consider that they were made of bricks.
Discovering Batman
The most endearing and fan loved models however seem to be from the adaptations that brought them to Batman, whether that was the original 60's show or Batman: the animated series. The original hint of red from TV is striking while the animated sleekness of the the 90's made ever kid wish he or she was Batman.
Do you have a favourite, either included or left out? Let us know in the comments.