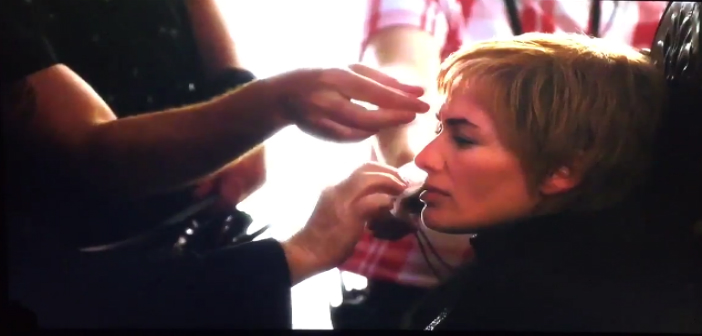 Game Of Thrones Teases Cersei And Oathbreaker
HBO have been sneakily including short teasers on their channel for the upcoming season of Game of Thrones. Season seven is fast approaching and I feel it is safe to say, it is one of the most highly anticipated shows of the year. So, we will take anything we can get!
The following clips have been playing on HBO during their ad-breaks, and have been captured by the watchful eye of the admins of the @OzofThrones Twitter page.
Ohhh… a little #GameofThrones S7 #InProduction love tonight. @WatchersOTWall #Oathkeeper pic.twitter.com/9lwTLvUKi6

— Oz (@OzofThrones) March 4, 2017
Wow… just caught another #GameofThrones S7 #InProduction teaser. Promise I'm not making this shit up. @WatchersOTWall pic.twitter.com/cw4S4KdjnB

— Oz (@OzofThrones) March 6, 2017
While it isn't much, and it certainly doesn't reveal all too much about what to expect in the upcoming season, seeing the show in production is enough to instill hope, I think!
But don't fret, Game of Thrones is expected to release in July, which means a trailer is no doubt on its way!
The wait is dark and full of terrors! Excited? Let us know what you think in the comments below!
Doing a little of this, a little of that. If you see me holding a camera, run!