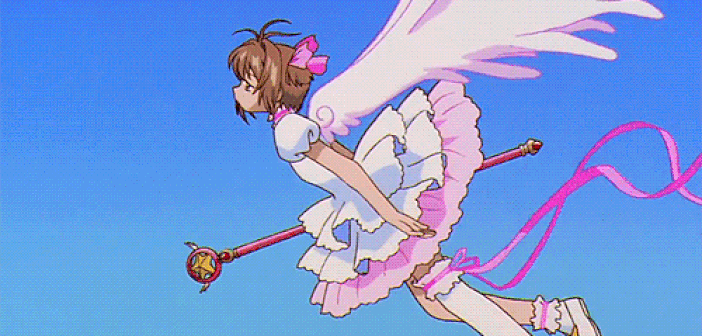 'Catch You Catch Me' – GUMI – Track Of The Day
Yeah I'm on an old anime binge! I gave you Naruto, then Bleach and now some Cardcaptor Sakura! This opening took a little longer to make it's way into my collection.
GUMI's cute and soft voice wormed it's way in though!
While most of us will remember the awesomeness that is the English dub opening, there is something sweeter about 'Catch You Catch Me'. While the Cardcaptors series was never short on action, it packed a hell of a lot more cuteness than it did drama. This track really lends to that vibe.
Now does anyone know if any of the Clow cards can help me get through this Monday?
https://www.youtube.com/watch?v=dVUDYC-fSKw
Editor-in-Chief, part-time super villain and hoarder of cats. If you can't find me writing, I'm probably in the kitchen!