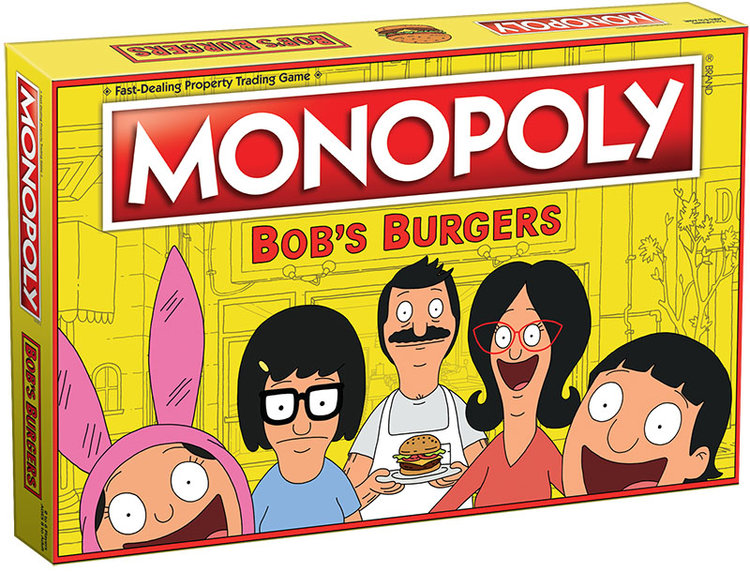 Bob's Burgers: Today's Special Monopoly
Do you love Adult Swim's popular animated sitcom Bob's Burgers? Of course you do! Do you also love popular table top game and cause of countless family fights for over eighty years Monopoly? Well if you answered yes to both, I have some good news.
Hasbro, in association with 20th Century Fox, have just announced Monopoly Bob's Burgers Special Edition:
Chorizo Your Own Adventure Burger in this one-of-a-kind edition of Monopoly! Buy, sell, and trade locations from Seymour's Bay, including Jimmy Pesto's Pizzeria, Wagstaff School, Beville's, and Wonder Wharf. Choose your favorite custom character token to travel around the board and relive your favorite moments from the show. Grab your apron and get cookin' with the Bob's Burgers Monopoly Game! 2 to 6 players. Ages 8 and up.
Monopoly Bob's Burgers Special Edition includes, 6 tokens based on popular characters from the show Bob, Linda, Tina, Gene, Louise, and Teddy. A custom game board featuring locations from the show. Houses are renamed Modest Apartments and Hotels are renamed Beautiful Mansions. Community Chest and Chance cards are both renamed to Community Garden and White Pants Take A Chance respectively and themed Monopoly money.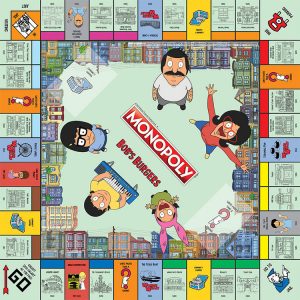 Monopoly Bob's Burgers Special Edition is on sale now for around €40.