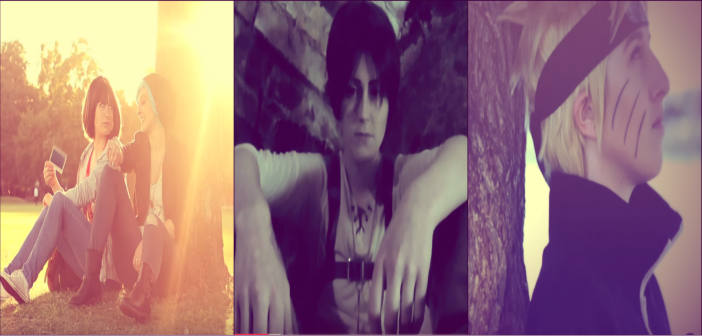 It's been a while since I've been to a convention and my need to cosplay grows day by day. So instead of donning a cosplay to attend my college lectures, I have taken to scouring the internet for the best cosplay videos. In my search, I came across some beautiful low-budget cosplay music videos (or CMVs) which caught my eye. I've decided to share three of my favourite ones here!
Life is Strange – by Nyx Rising
Following the relationship between Max Caufield and Max Price in Square Enix's time-travelling video game, Life is Strange. This CMV has some beautiful shots and the cosplays are pretty much perfect. This is definitely a must see video for any "Pricefield" fans out there. The song is Brighter than the Sun, remixed by Nyx Rising.
Attack on Titan – Vandetta Cosplay
This is one of my favourite ever Attack on Titan cosplay videos, purely because of how heart-wrenching it is. The costumes are perfect and the choice of song really hits home the emotional part. (Sound the Bugle, by Bryan Adams). I first came across Vandetta Cosplay for their hilarious Attack on Titan parody videos, "Aventures at Titan High," so when I watched this CMV by them, I could tell their talents went beyond already impressive comedy videos!
Naruto Shippuden – OliRoux Cosplay
Out of the three on my list, this Naruto CMV is my favourite purely because of the astounding aesthetic. A lot of effort went into this CMV, from its choreography, to its well-thought out visuals, down to the after-effects. OliRoux certainly got everything right to tell the story of Naruto and Sasuke in this breath-taking CMV!
Who else really wants to cosplay right now? Have any more CMVs that you love? Let us know in the comments below!
Doing a little of this, a little of that. If you see me holding a camera, run!