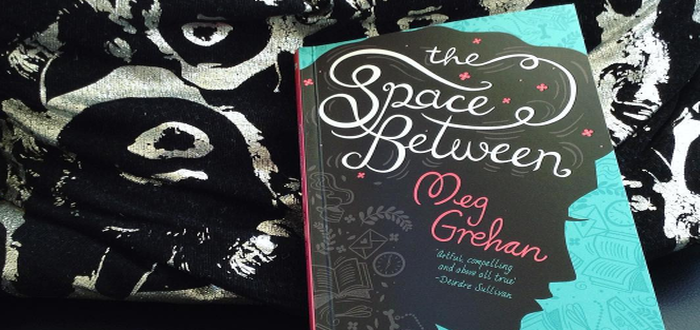 The Space Between By Meg Grehan – Review
The Space Between by Irish author Meg Grehan is a tender story about the life of a girl called Beth as she deals with the shattering consequences of mental illness; her self-hatred and severe social anxiety has lead to her shutting herself inside her house for a year to try and… something. Find happiness? Heal herself? Crumble? Even she doesn't truly know.
The story is a simple one, but I often find that tales unburdened by frivolous adornments and fanfare are the most beautiful. The Space Between is a clearcut tale of a girl battling mental illness while huddled in her own little bubble away from the uncertainty and chaos of outside life. Throughout the course of the book you'll almost feel like you're snooping on her, like you're peering directly into her troubled mind or looking over her shoulder as she writes in a diary. Beth's plight is open and painfully honest to the reader, which is in stark contrast to how she behaves towards real people in her life. So much so that it almost feels like a privilege we don't deserve because Beth doesn't know that we can see behind her walls.
"Grehan's use of sudden stops and run-on lines beautifully convey the desperation and chaos of Beth's mind."
There are few characters in this book, and most are only mentioned in passing aside from Beth herself, her lovely, compelling neighbour Alice and Mouse the dog. Alice brings a little light into Beth's dark life, but not only that; she brings love with her too. It changes Beth in so many good ways but it also unearths more of her insecurities as she feels the pull of uncertainty again. As a reader, it's a joy to see Beth tentatively take small steps forward and pry open her shell with the help of Alice and Mouse. You may find yourself with a sappy grin on your face as Beth fights back against her anxiety with Alice's unyielding help.
I'm not a person who ever reads romance novels – any kind of love story, really – as they're just not my thing and I don't get enjoyment out of their typical, easily anticipated plots and characters, but this book is anything but typical. There are no perfect characters in this book; Beth certainly isn't and neither is Alice. Books so often feature characters that have no flaws; these paper people – as Grehan would brilliantly call them – exist in their perfect bodies and lead their perfect lives with problems that begin and end with 'two boys like me – who should I choose?' These characters end up with neat, boring love.
The Space Between is not about being perfect, it's about being real; it's about two people finding each other and healing, about just being together under a pillow fort eating pasta with a sleepy dog. It's about accepting each other just as they are, with all the baggage that comes with mental illness and the knowledge that that's not just going to magically go away because they've found each other.
One of the most striking things about the book is how unique Grehan's storytelling is. Her tale is told in free verse, and although this would usually put me off, it worked so perfectly in this book that I know it couldn't have been done any other way. The emotional effect would not have been the same in any other format. Grehan's use of sudden stops and run-on lines beautifully convey the desperation and chaos of Beth's mind, of her confusion and worries and fears and self-hatred.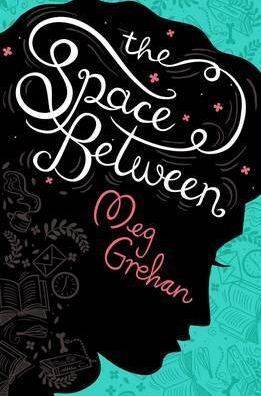 Beth reads like a real person, like someone you know or could know, and if you've ever suffered from mental health issues like depression and social anxiety, you'll see so much of yourself in her. If you're lucky enough not to know what that's like, this book is an eye-opening account of what the inside of a lonely mind is like and how simple things like throwing a ball with a dog can make all the difference to someone in the dark.
One of my favourite chapters in the book, 'Heavy', was so deeply moving I had to put it down for a moment to cry, which isn't something I often do. Grehan's writing has the effortless ability to make you really feel what Beth is feeling, whether it's loneliness, uncertainty, fear or, occasionally, happiness. It's a talent many writers would sell their good writing arm to have, and so few can pull it off without purple prose dripping in unnecessary adjectives.
Overall, the story comes with a very important lesson; if you have been in the dark for a long time, you can still find the light. People can come back from the brink, even people like Beth who seem too far gone. This book teaches you that you're not alone, that it's alright to struggle, that you don't have to be somebody else's idea of okay to be okay, and that love can do so much to make you feel like you're enough.
Few books have spoken to me the way that The Space Between has and fewer still have made me cry my eyes out. Grehan is a poet, a romantic and at the same time a realist. She's a talented writer and, above all, she's a strong Irish voice crafting beautiful, important stories about mental illness and the lives of LGBT people.This stunning debut is sure to make waves upon its release and I for one can't wait to read more of her work.
The Space Between is published by Little Island and currently available to pre-order on Book Depository. It will be officially released on March 30 this year for €9.99.