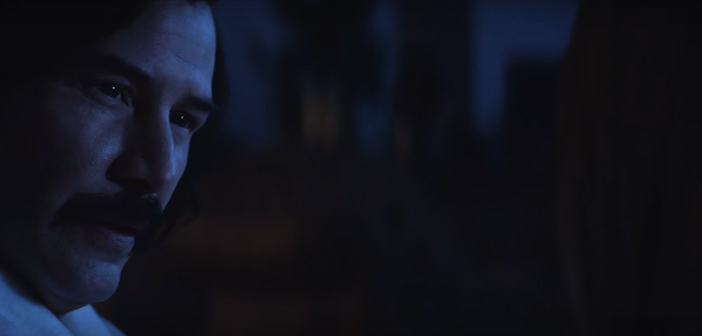 Keanu Reeves Plays Cannibal Cult Leader In The Bad Batch
Check out the trailer for the grisly new film The Bad Batch! Directed by Ana Lily Amirpour, the film takes place in a post-apocalyptic America.
The film follows the exploits of Arlen (Suki Waterhouse), a young woman left in the wasteland of Texas. The basis of the film's dystopian tone seems to be abandonment. In this future, 'unconvenient' survivors must face exile in the wasteland, separated from civilized society. In the desert wilderness, she encounters the cannibalistic Bad Batch. At first, she runs from the group, but apparently later joins them. Based on the prosthetic limbs she is seen wearing later, the transition is unlikely to be smooth.
This is Waterhouse's first major role and she joins Jim Carrey and Jason Momoa in supporting roles. However, Keanu Reeves steals the spotlight as The Dream, leader of The Bad Bunch. Reeves' character looks like a mixture between the infamous Charles Manson and charismatic cult leader Jim Jones. Since everyone in the wasteland is an exile, The Dream no doubt promises a sense of belonging. Indeed, he states in the trailer  "all of us…we weren't good enough."
The film will have a June 23rd release.