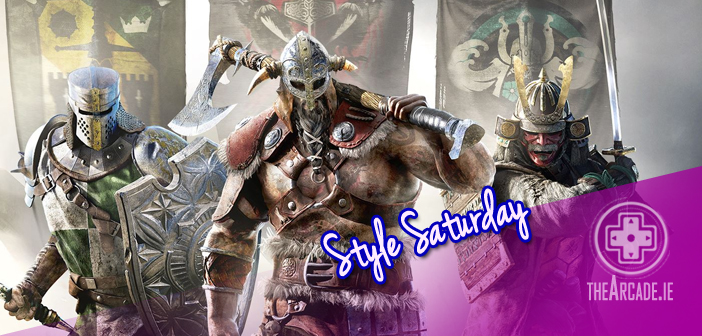 For Honor For Fashion – Style Saturday
For Honor is due out on the 14th February and if you've had a chance to tackle their betas, you know what to expect. I've been dipping out of playing the game since the open beta and I still haven't found a favourite faction. Samurai, Knights and Vikings each boast formidable fighters with powerful weapons.
For this week's Style Saturday I've taken inspiration from the Legion, the Warborn, and the Chosen. These are pretty versatile and interchangeable too with an absence of strong colours to allow you to find your own.
Samurai
I wanted nice clean shapes for this outfit. While the blouse is a deep red, it's not overtly vibrant and the colour brings a balance to the darker colours. It's a particularly cold February so the layered blouse also provides a little comfort to that as does this heavy faux leather jacket. I've paired them with these distressed mom-style jeans, the worn look adds to the concept of a battle weary warrior. This simple belt with silver chain and coin from Boohoo is more of an accessory than practicality.
On the practical side of things these 4 inch boots look the part without the pain. Comfortable enough for every day use, they pull the whole outfit together.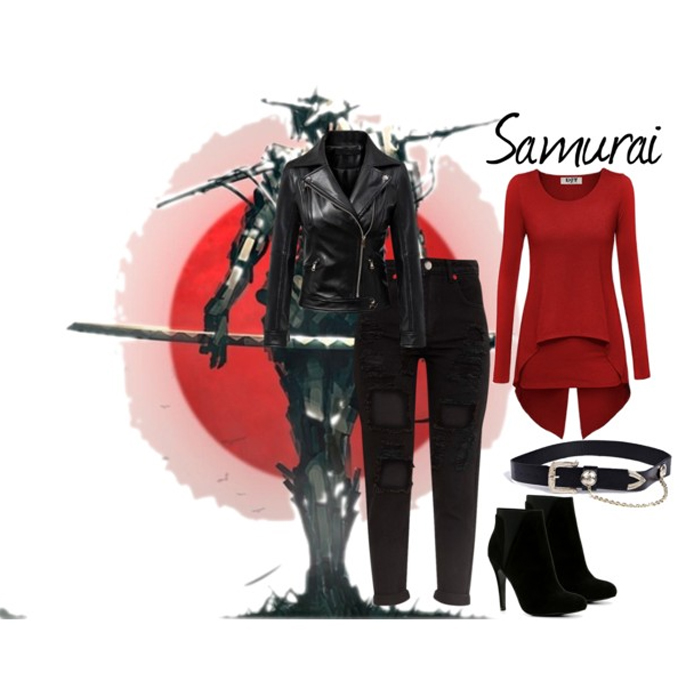 Knight
Okay give me some leeway here! Without adding some chain mail or a heavy suit it can be a little difficult to capture the Knight's look! I did go for a more grunge look here. A look that gives off the impression that this look took no effort at all when it's quite the opposite. Let's start with the high neck layered long sleeve! It's probably the last thing you'd think of when it comes to a knight's armor but I wanted something that offered a little protection from the cold without being too heavy. This long sleeve t-shirt gives just that. Paired with the embellished pants it's a real look perfect a night out rather than the office.
If the long sleeve is too much then throw this v-neck t-shirt on underneath or instead without breaking the grunge theme. I went with these Gleek boots from Steve Madden and added some small bracelets for accessories.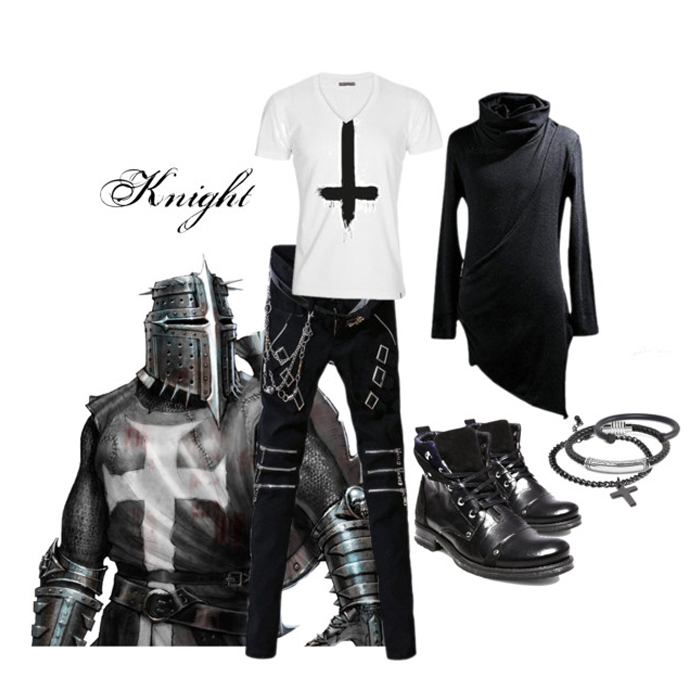 A little over-budget no thanks to those bracelets! You'll pick up cheaper alternatives in the likes of River Island or even Penneys without cheating the look!
Viking
Lastly but by no means least we have our vikings. To show that all of these looks work for men and women, I've highlighted two similar outfits in this set. The styles here are almost identical save for tones in some of the pieces.
You might also notice that again I've gone for boots with these looks. While they accentuate the overall look it really does boil down to keeping feet dry, warm and above all else comfortable. On that note we're going down the leather jacket route again. A tanned jacket matched with a grey or heavy navy/blue works really well. Couple this with a stonewashed or worn jean look and you're set for those early morning walks to school/work.
To add a little more to these outfits I've paired them with stressed leather and timber accessories.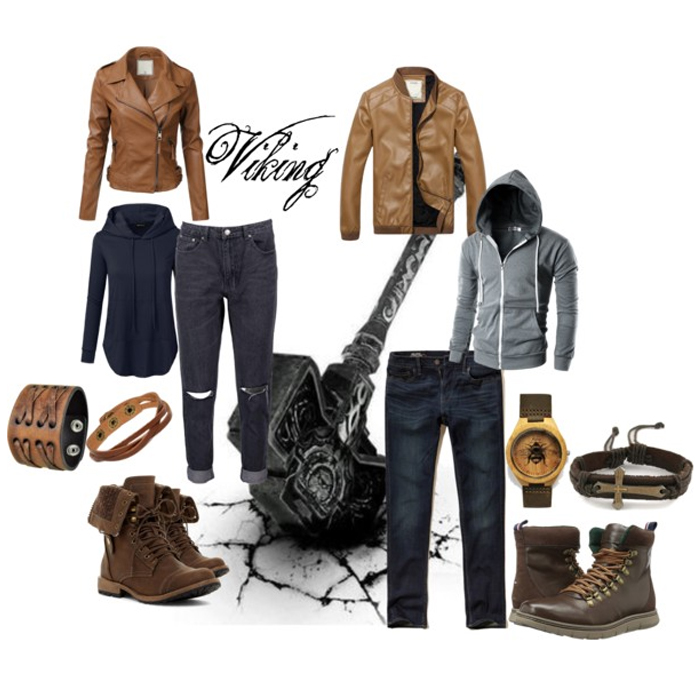 His – Jacket €34, Hoodie €19, Jeans €20, Boots €47, Accessories €46,
Total: €166
Editor-in-Chief, part-time super villain and hoarder of cats. If you can't find me writing, I'm probably in the kitchen!