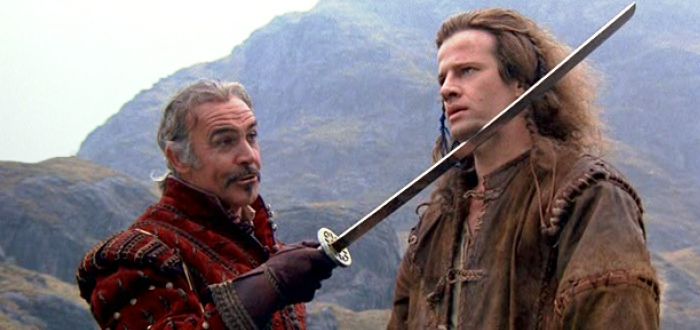 Let me get this out of the way: I love Highlander (please don't ask me about the sequels).
It's a movie that I've rewatched plenty of times over the years and I still enjoy. There has been talk of a remake for many years but nothing really came out of it. Directors like Juan Carlos Fresnadillo, Melissa Rothenberg or Justin Lin have been attached at some point. Last news I heard was that Dave Bautista was going to be The Kurgan, and that made me pay more attention to the news.
However, a Highlander reboot seems more likely now, especially because the person in charge is Chad Stahelski, director of John Wick: Chapter 2.
Stahelski had an interview with Collider, and he gave a lot of interesting snippets about his potential plans for Highlander. And they sound great! Rather than just leave it at one film, he's planning a trilogy. When it comes to Highlander there's plenty of material (books, the tv show) and he knows that.
The project is only in development for now. He mentions that Lionsgate and Summit know it's an important property, and it sounds a bit more tangible than previous attempts.
But, the thing that gives me hope is this. He says that there's no Highlander without Queen or Freddie Mercury and I agree with that. I mean, A Kind of Magic is a great album and it doubles up as a soundtrack of sorts.
Maybe the remake won't have the charm of having a Frenchman playing a Scotsman (and having a Scotsman playing an Egyptian pretending to be a Spaniard) but Stahelski sounds passionate about the material, so I hope he pulls through with this project.
Angry Spaniard, adoptive Irishman. Writer, reader, tea drinker and video game player/designer.