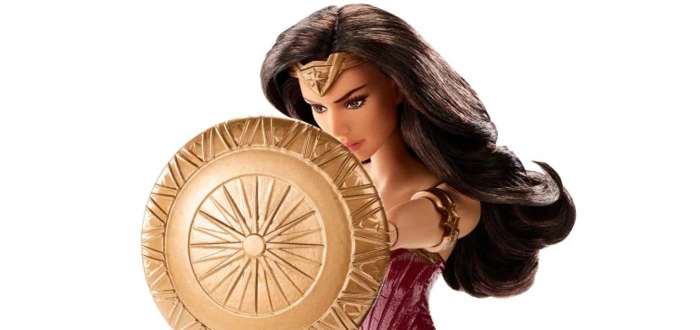 Since its launch way back in 1959, Barbie dolls have been the staple of childhood for many young girls. In those nearly sixty years, Mattel's massively popular doll has been portrayed as having many jobs; anything from doctor, accountant, game developer and even President of the United States. But Barbie's next job may just be one of her most exciting to date – an Amazonian Warrior!
To celebrate the release of the new Wonder Woman film, Mattel and DC comics have announced a new line of Wonder Woman Barbies just in time for this weekend's New York Toy Fair. What's even more surprising than the announcement of the dolls themselves is the rather modest price point of $15-$20.
The $15 version of the doll gets you Barbie in Wonder Woman's iconic outfit minus her sword and shield or the blue dress she can be seen wearing in the most recent trailers for the film. Also available is a two-pack of dolls which features Barbie as Wonder Woman and Ken as her main love interest from the film, Steve Trevor.
Lastly, two other dolls, one of Queen Hippolyta and again Wonder Woman are available this time on horseback. Along with the dolls themselves, Mattel are also doing toy versions of Wonder Woman's bracers, tiara, sword, shield and bow so children can cosplay as their favourite Amazonian super heroine.
Mattel's Wonder Woman line of toys and dolls are due for release this spring, just ahead of Wonder Woman's scheduled theatrical release on June 2 2017.