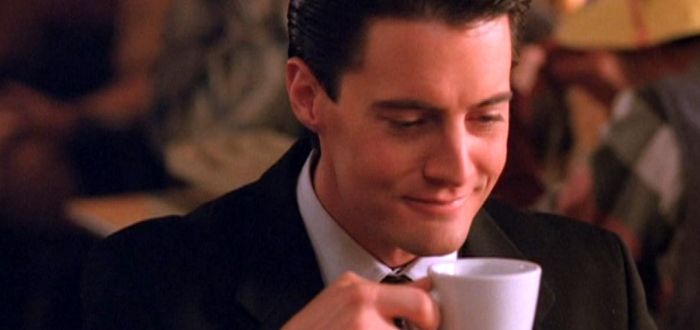 Earlier this week, Showtime finally revealed when the new season of Twin Peaks will premiere. The date in question is May 21. Almost 26 years after its cancellation (Laura Palmer was wrong by a year).
At a Television Critics Association panel, Showtime president David Newlins confirmed that the series will consist of 18 episodes. Episodes three and four will be immediately available On Demand for Showtime subscribers, but apart from that the remaining episodes will be shown weekly.
Newlins also said that Lynch showed him the whole series (with donuts and coffee). He defined it as a "pure heroin version of David Lynch" which sounds promising to me.
However, they didn't show any new footage of the show at all. During that panel David Lynch had a 15 minutes Q&A and he remained tight-lipped what we could expect. Cast members Kyle MacLachlan, Mädchen Amick, Kimmy Robertson, Laura Dern and Robert Forster (the only new cast members present) didn't say much either.
Waiting until May is going to be hard, but there are things to cope with the wait. Personally speaking I'm rewatching the whole series, and some months ago I read both The Secret Diary of Laura Palmer (written by Jennifer Lynch) and The Secret History of Twin Peaks (written by series co-creator Mark Frost) to prepare myself for this new season.
Angry Spaniard, adoptive Irishman. Writer, reader, tea drinker and video game player/designer.