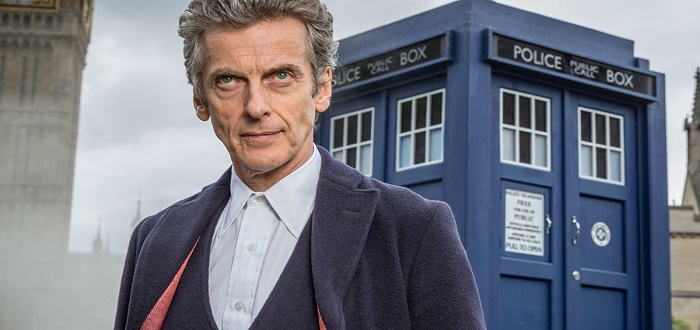 Peter Capaldi has confirmed to BBC Radio 2 host Jo Whiley that he will indeed be stepping down as The Doctor after Series 10. Capaldi will be staying through Series 10 and then the Doctor Who Christmas special will be his final appearance as the 12th Doctor.
He said "I feel it is time to move on" which will coincide with showrunner Steven Moffat leaving the show as well. Capaldi became the 13th actor to portray the Doctor in a cameo appearance during the 50th Anniversary special before taking over the role permanently for Series 8. During his BBC Radio 2 interview he said:
I feel sad, I love Doctor Who, it is a fantastic programme to work on. I can't praise the people I work with more highly, but I have always been someone that did a lot of different things.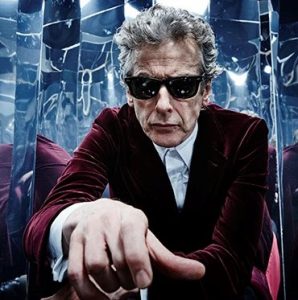 Personally, I am a little sad about this news, but I have to say that it is not unexpected. Steven Moffat announced back in January of 2016, that he would be stepping down as the series showrunner with Chris Chibnall taking over the duties. With that announcement, I surmised then that Capaldi would also more than likely be leaving the show.
When Russell T. Davies decided to leave the show in the hands of Moffat we saw David Tennant leave the show as well. I was much more sad then, because Tennant's 10th Doctor was, and currently is, my favourite all time Doctor. However, it truly set a precedent in my mind that if the showrunner leaves, so too must the actor. The new showrunner will of course want to do things his way, so bringing in a new actor to be The Doctor makes sense.
Now that we know that Chris Chibnall will be bringing a new Doctor on board, a few questions remain. The main one, of course, is who will be the new Doctor? Is it time for the world to accept a female Doctor? What about a ginger Doctor? How about a Doctor of a different race?
For me, I would love to see a female Doctor, perhaps a female ginger Doctor and kill two birds with one stone. I know many people will be disappointed to see Peter Capaldi go, but The Doctor is always changing. We have had 13 Doctors, when you include the late John Hurt's War Doctor, and I hope to see many more. Do not fret too early though, we still have a whole series and a Christmas special before Capaldi regenerates into the 13th Doctor.
What are your thoughts on this announcement? Are you happy? Sad? What are you looking forward to seeing in the new Doctor Who? Let us know in the comments below.