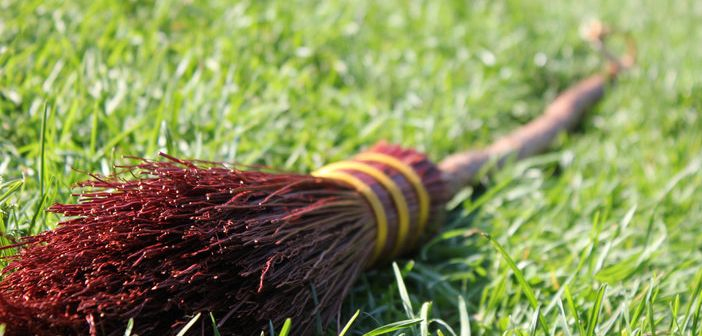 Dublin and Belfast Quidditch Teams Heading for Tournaments in Europe
Over the past few months I have tried to keep you up to date with this exciting new sport and it's development in Ireland, and more recently Northern Ireland. It had humble regional beginnings in a university in Galway and the national team fought bravely in last year's World Cup. But the sport has come on so much in this country in less than a year, bringing together international students studying here and increasing the number of Irish players. Launched as a muggle adaptation of the Harry Potter fictional sport a decade ago in America, it has only in recent years started making traction this side of pond and there are exciting events coming this year so stay tuned.
Cottonopolis Cup, Manchester, February
Right up the top of the Island, Queen's University set up a team some few months ago. After their first friendly with Dublin's slightly older team, they have come on a fair bit, being invited to a UK Tournament for emerging teams this February. The Cottonopolis Cup is only 2 years old, entering it's third tournament this year, and having it's last event in March of last year. Hosted by Manchester University Quidditch Club, it brings together six up and coming teams from the Northwest. Queen's University Belfast Quidditch Club is to participate in the one day tournament held this year on Saturday 18th of February. When more information is released, we will update you.
EQC, Belgium, March
At the other end of the island, The Dublin Draíochta Dragons applied and gained entry to The European Quidditch Cup as an emerging region. Having been in place for a few years and gathering together all levels of skills, this cup will be a bit more daunting for the group. Along with 2 other emerging areas, the team will compete in the tournament alongside 32 more seasoned teams. This year the event is to be held over the weekend of March 25-26 2017 in Mechelen, Belgium. As more details of the pairings, possible streaming and other details emerge, we will keep you posted!
Team Ireland
Although there was a national team last year, this was plucked mostly from Irish people resident in the UK and those with some Irish background. With the two teams above, and other teams beginning to come together, things are looking good for an even better, local, national team. Some of the best of last year's World Cup lineup will of course be returning, including Rebecca McLaughlin, who has just been elected as Head Coach. Dublin Dragon's own Marty (Martina Cartigiano) has been elected as Team Manager. Ireland has officially been registered as a region at the IQA (International Quidditch Association) so it's full steam ahead to try-outs this Spring. The goal in mind this year is the IQA European Games to be held in Oslo, Norway this July.
Still Time to Get Involved!
In short, it's an exciting time for this nerdy sport in our fair emerald isle. But if you haven't caught the buzz yet, there's still time! Tryouts aren't happening yet and the Dublin Team is still coming together for Belgium, so get yourself along to a weekly training, every Sunday in Fairview Park at noon. Not sure you've got it in you just yet? Come along anyway and watch or learn how to play the sport. It's totally free for your first three sessions and a reasonable €15 a year afterwards. If you're not living near the big smoke, check out our previous article about how you can get involved in other parts of the country.