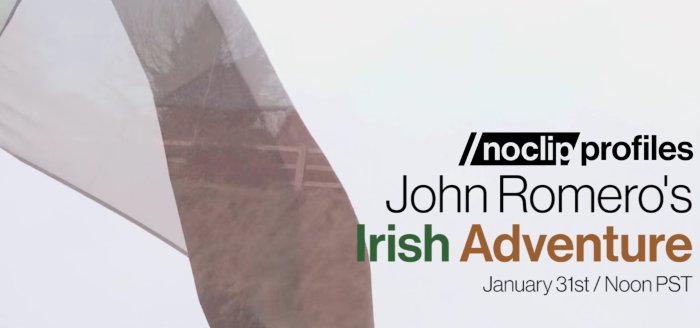 Danny O'Dwyer Talks To John Romero – Interview Trailer
As part of his new Noclip documentary series, dubbed 'Noclip Profiles', Danny O'Dwyer talks to John Romero about his 'Irish Adventure'. Romero might be best known for working at id Software and he worked on or helped create legendary games such as DOOM, Quake and Wolfenstein 3D. Check out the trailer below.
Romero currently resides in Galway, where he and his wife Brenda, set up their new games company called Romero Games back in November 2015. I'm sure we will find out more about the developer and what the company is working on. Be sure to check out the full documentary when it launches January 31st at 8pm Irish time.