Best Of 2016 | Staff Picks
2016 is coming to an end. It has been a trying year in many aspects but, fortunately, we'll be done with it soon. It's the perfect time to look back at how things went this year, so we decided to ask our writers about their favourite movies, games, TV shows and books this year.
We've compiled their opinions in this article along with some lines about why they liked them. We at The Arcade want to thank you for staying with us for another year. We also want to wish you a happy new year and we hope you engage with us in 2017 as well!
Best Movie
Mary says…
Deadpool/ Star Trek Beyond 
To think Ryan Reynolds played Green Lantern and the previous "Deadpool" (cue eye roll and brain purge) in X-Men Origins: Wolverine, both of which received panned reviews, and came out swinging in the official Marvel Deadpool movie. Third time's a charm right? This movie was truly fantastic; it had heart, gold standard comedy, a talented cast, great visuals and it was true to character. A firm favourite!
Not everyone raved about Star Trek Beyond, but I loved it. From the soundtrack to new character Jaylah, it was a hugely fun Star Trek romp with a cast of characters who we've grown and matured with since the first film released seven years ago. A+!
Céire says…
Doctor Strange/Moana
Moana made me blubber like a baby, but never have I left a Disney film since I was a child crying and laughing at the same time. The film was full of amazing characters and songs that knocked 'Let It Go' out of the water.
Abel says…
Hell or High Water 
This film brought me back to the time I was 15 and I got obsessed with westerns like Unforgiven or The Good, The Bad & The Ugly. 
Lauren says…
Don't Breathe
I know, I know; everyone expected Suicide Squad or something from me but holy wow, Don't Breathe was just fantastic! It was atmospheric, terrifying and so unbelievably well filmed. Honestly, I was on the edge of my seat throughout most of the film, plus the performances are spectacular!! (Big shout out to Rogue One though!)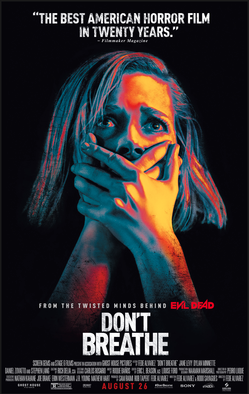 Ray says…
Deadpool 
It was surprising how much of the character they brought to life. There have been some great comic book movies, but this was a wonderful adaptation of one of my favourite characters.
Laura says…
Deadpool
I'm by no means a comic book nerd. I've only ever experienced comics through the window of movies and games. However, Deadpool was the first and only movie where I actually had the inclination to pick up a comic afterwards. The character is so funny, so perfect for me and the movie was just plain amazing. Easily my favourite this year.
Marcus says…
Kubo and the Two Strings 
Amazing animation. Amazing score. Amazing story delivery. Amazing movie. Kubo and the Two Strings is yet another winner from Laika. Kubo shows us once again that this studio is the master of stop motion animation. They consistently set the bar, then raise it again all by themselves.
It has the perfect tonal mix of being suitable for all ages, while also delivering on some dark themes. I took extra enjoyment from it because, personally, it reminded me a lot of the Legend of Zelda games.
Best Game
Céire says…
Final Fantasy XV
This was a great reintroduction to the Final Fantasy games with a fresh prospective after a shower of dull and hallway heavy games.
Abel says…
King's Quest
While the first two episodes came out in 2015, the bulk of the game came out this year. This game is what all episodic games should be; each new episode had a different mechanic related to the story, the episodes were long, and by the time I finished the game, I broke down in tears because I got emotional.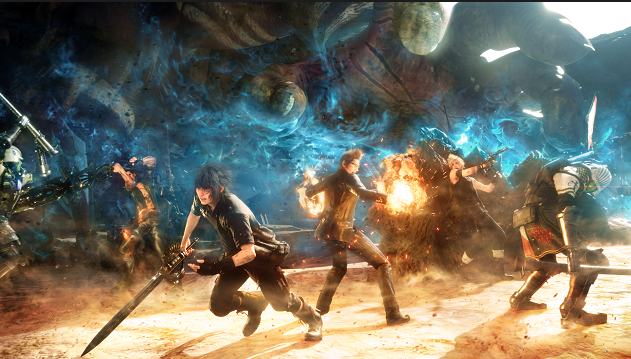 Lauren says…
Until Dawn
I'm breaking the rules a little because I only played it this year, but damn this was a good game! The notion of changing the entire game through your decisions has me wanting to play through it again so I can see what different endings I can achieve!
Ray says…
World of Warcraft: Legion Expansion
The newest expansion to the massive online game has renewed my interest in playing again. The last expansion kind of grew stale and Legion has injected new life into the game.
Laura says…
Overwatch
There couldn't be any other for me. We've had a good year with games, but Overwatch has accomplished something no other game has in the last 5 years; it got me to stop playing League of Legends.
No matter what I've done for the past 5 years, no matter how much I complained about the meta or the community or anything else, I've always gone back to League. But this time it's different. Overwatch has been a game I've really fallen in love with, and a game that hopefully stays that way for a long long time.
Marcus says…
Titanfall 2 
Titanfall 2 is the antithesis of No Man's Sky in terms of production. Underhyped and undersold, it was one of the best put together games of the year. I bought it for the multiplayer, expecting a tacked-on, but enjoyable, single player. What I got was among the best single player experiences I've had in years.
I'm talking about Half-Life and Portal levels of greatness. A clichéd story made amazing by use of excellent level design and some humorous dialogue, Titanfall 2 is the closest we'll get to The Iron Giant in game form.
Best TV show
Mary says…
The Expanse 
I don't think anyone who knows me is even the slightest bit surprised by this. I was totally enamoured by the ragtag crew of the Rocinante in the same way I fell hard for Mal, Zoe and co. on Serenity. The next season premieres in February and I'm beyond excited at this point. Bring it on!
The Arcade's review can be found here.
Céire says…
Jane The Virgin 
A hilarious series based on Spanish telenovelas in modern day Miami – you will be glued to it!
Abel says…
The Expanse
Again, this one started in 2015, finished in 2016 and was added to Netflix a month ago. While the start is a bit of a slow burn, once it kicks off it kicks off quite well. It departs slightly from the books but, in a way, where they consider the story as it was told in the books they enhance it by considering events that will happen in later books or short stories.
Lauren says…
Westworld
I haven't been so on edge with a TV show in a long time. It was intelligent, shocking and extremely well thought out, not to mention it had me hooked from episode to episode. Now I have to wait until stupid 2018 to watch the second season! Excuse me while I go work on my Dolores cosplay…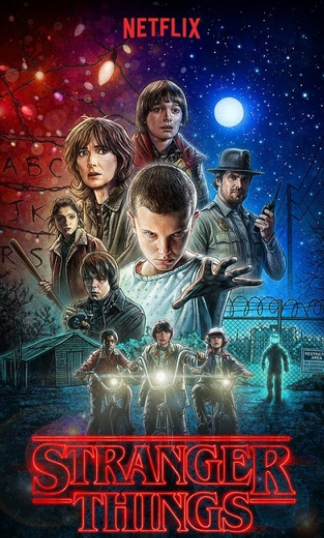 Ray says…
Stranger Things
This show arrived on Netflix and was binge watched by many. As someone who grew up in the 80s, it was nostalgic and just so well put together.
The cast, the story and the overall show was so brilliant that it brought about so many discussions. This was a great example of how a show doesn't need to be 22 episodes long to get across a great story.
Laura says…
Unbreakable Kimmy Schmidt
I know, I'm late to the party on this one! But I spent most of my 2016 catching up on things released in 2015 such as Kimmy Schmidt and Crazy Ex-Girlfriend. I'm so glad I found Kimmy Schmidt though. I've never seen a show so bright and positive and up-lifting.
I could re-watch the episodes a hundred times and probably never get tired of Kimmy's naive unbreakable spirit and Titus' all-round perfection as a character. Though I may be a tad biased because I like to think of myself as a sassy black man trying to make it on broadway.
Marcus says…
Penny Dreadful 
The final season wasn't without flaws; some plot threads felt rushed and referential side characters were added, but never developed. However, even with those flaws, the end result is better than 90% of TV you'll see. Penny Dreadful excelled because it unapologetically tackled feminist and mental health issues all while delivering a great Vicortian fantasy story.
The final special thing that Penny Dreadful did was end. The creators knew what story they wanted to tell, told it, and ended it. No need to drag it on forever like so many other shows that have passed their sell-by dates.
Best Book
Mary says…
Crooked Kingdom by Leigh Bardugo 
I started reading Bardugo's Six of Crows series at the start of the year and only finished Crooked Kingdom recently. It's one of the best duologies I've ever read, if not the best. Technically it's filed under YA, but it doesn't read like it. The writing style and quality is second to none and the story is so great, you'll be savouring every page. Not since the Harry Potter series have I fell so in love with characters.
Think Ocean's Eleven in a fantasy setting with some of the best developed, complex fantasy characters you've read in a long time.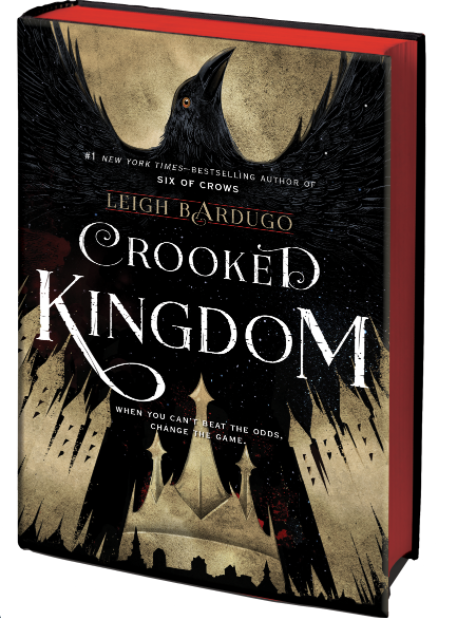 Abel says…
The Fireman by Joe Hill
Joe Hill delivered his most solid work with an apocalyptic novel which shows us that even though the worst monsters in that situation might be other people, there's still hope in the end.
Marcus says…
The Fade Out 
Brubaker, Breitweiser and Philips are the best creative team in comics. The Fade Out is their greatest creation so far. This is vintage Hollywood and Crime Noir blended to perfection. This is the Casablanca or L.A. Confidential of the graphic novel medium.
The dialogue draws brilliantly from the movies of the 1950s without ever being kitsch. The art and design is beautifully shadowy and it all comes together in a lovely hardback collection that's best read sat by the fire wearing your comfiest robe.
What was your best of the year? Let us know in the comments below!
Happy New Year!