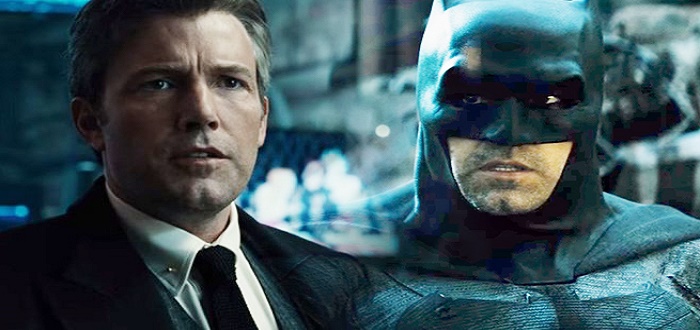 After much consideration, Ben Affleck has decided to step down as the director of the solo Batman film. Tentatively titled The Batman, the movie was suppose to be co-written, produced, directed and star Ben Affleck. He will still star, co-write and produce the film, but he will no longer be sitting in the director's chair.
According to Variety, Ben released the following statement:
There are certain characters who hold a special place in the hearts of millions. Performing this role demands focus, passion and the very best performance I can give. It has become clear that I cannot do both jobs to the level they require. Together with the studio, I have decided to find a partner in a director who will collaborate with me on this massive film. I am still in this, and we are making it, but we are currently looking for a director. I remain extremely committed to this project, and look forward to bringing this to life for fans around the world.
There were rumours about Ben Affleck stepping down over the last couple of months, now the truth is out there. The search for the new director will be under way immediately, and as fans, we can only hope for the best. The good news is that Affleck will still be the Caped Crusader and billionaire playboy, and give it all he's got.
I am disappointed in this news, I was looking forward to seeing what Ben Affleck could do with this film. I do recognize that it would have been a Herculean feat to accomplish. Perhaps he poured too much of his passion into his most recent film, Live by Night? We can only speculate to underlying reasons, however, he has made it clear that the performance is key.
I would like to see perhaps someone like Brad Bird get the chance to direct this film, but we shall see how that all plays out. How do you feel that Ben Affleck will no longer be directing The Batman? Who do you think would be a wise choice to replace him? Let us know in the comments below.