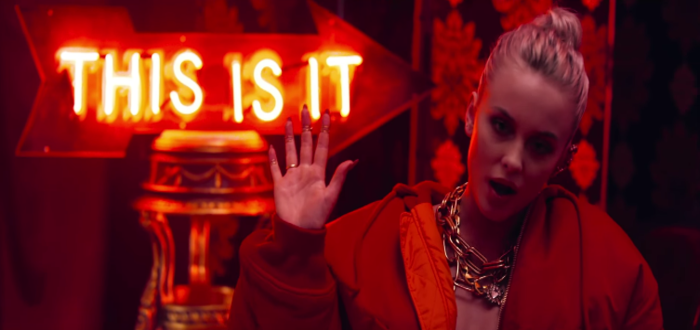 'It Ain't My Fault' – Zara Larsson – TOTD
We've decided to ruin your life and plague you with the catchiest tune of 2017. Prepare to hear this in clubs and shopping centres constantly for the next year. As if its addictive beat wasn't enough to entice you to hit the replay button, its lyrics "It ain't my fault" make us feel a little better about the terrible decisions we've all made in 2016. Deny everything. That's what we're going with.
If Adele and Rihanna ever had a love child, Zara Larsson would be the result. For such a young singer, she's mastered her art. Her star has been on the rise steadily for the past two years and I'm convinced that she is the next big thing. She certainly deserves it with talent like hers.
This tune is absolutely addictive. Get your fix below!