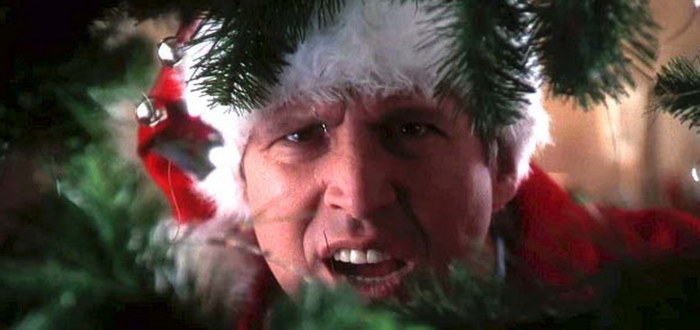 Whatchu Doin' This Week Mary?
With Christmas just days away, this week is probably the only time this year that I'll be doing exactly the same as everyone else; overeating, panicking about gifts, binge-watching Doctor Who Christmas specials, attempting to make perfect cookies and failing spectacularly, sitting in front of the fire drinking hot chocolate wearing my Vader Santa socks, and overall having a jolly old time.

Besides all the traditional trappings of Christmas, I've been doing quite a lot of other things this week as well that are decidedly un-Christmassy!
I just finished watching Ruth Jones' Gavin & Stacey, the story of a Welsh girl called Stacey and an Essex boy called Gavin trying to make their marriage work despite cultural differences. Along for the ride is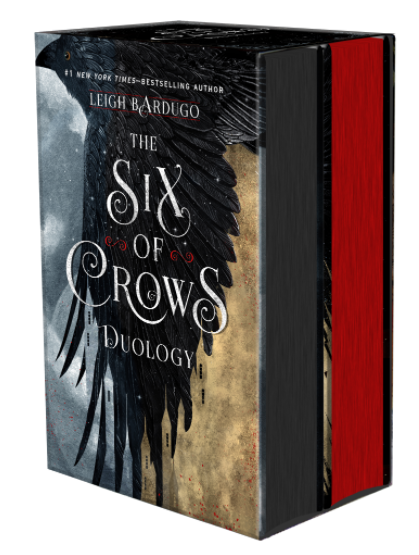 Stacey's (fabulously weird) best friend, Nessa, and Gavin's lads lad, Smithy. I'm not sure what prompted me to watch it in the first place but I really enjoyed it. All the little Welsh colloquialisms that I'd never heard of are now stuck soundly in my memory and I keep fighting the urge to say "What's occurring?" instead of the usual "What's the craic?"
I'm halfway through Leigh Bardugo's Crooked Kingdom, the second book in her Six of Crows series. You've probably heard me prattle on and on about the Empress and Joyride comics (if you subscribe to The Arcade's YouTube channel), and if so you'll know how much I love them. The Six of Crows series is right up there in my favourites of the year list. If you want Ocean's Eleven in a fantasy setting with extremely compelling characters and a fantastic story, pop this on your Christmas list. You'll thank me.
And now for the Christmassy stuff!
I fully expect to find The Spire by Simon Spurrier and Jeff Stokely under the tree on Sunday, which I'm very excited about as I've been trying to get my hands on the single issues for ages, but to no avail. Now I'll have the full collected works and I can get reading! I gave issue 1 a go months ago and loved it so I doubt it'll disappoint!
As well as It's a Wonderful Life (which is a tradition for me every year – I cry every time!), I'm going to watch Die Hard, The Grinch (the Jim Carrey version – sorry Dr Seuss purists!), National Lampoon's Christmas Vacation, The Muppet Christmas Carol and Trapped in Paradise over Christmas Eve and Christmas Day. Die Hard IS a Christmas movie, people! It's basically a grown-up Home Alone. In my family, we take breaks in between each course to avoid that 'beached whale, can't-move-without-unbuttoning-trousers' feeling, so I'll have plenty of time to spud in front of the TV and watch all the movies I want!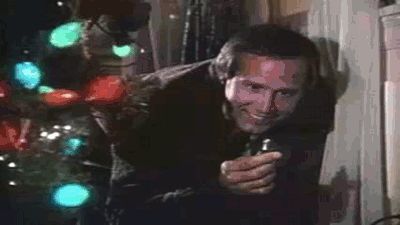 I was in Dealz yesterday and it has a great selection of Star Wars Christmas stuff including baubles, tinsel and even a mini tree as well as a Chewbacca themed stocking. As all products are cheap as chips at €1.50, I could spend 10 quid and deck out your room in Star Wars Christmassy magic! Though there's no need to watch The Star Wars Holiday Special. Don't put yourself through that.
I've had the Nightmare Before Christmas playlist on a loop for the past few days – I can't get enough of it! There's a time and place for traditional Christmas music like 'Jingle Bells' and all that – office parties and at the end of a night out – but the fantastic original score by Danny Elfman is just perfect for chilling in the house, baking, writing Christmas cards and wrapping last minute presents.
That's my plan for the week! We at The Arcade hope you all have a wonderful Christmas and a brilliant New Year! Let us know what you're up to this week in the comments!