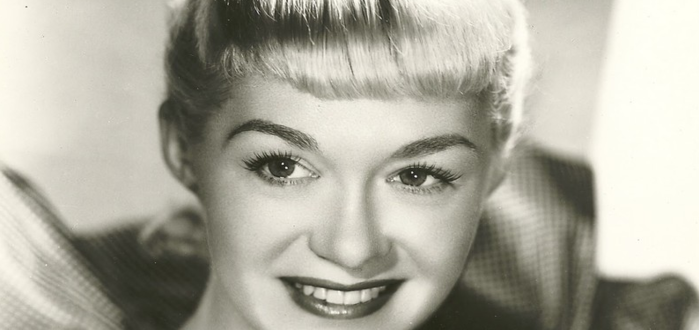 'The Merriest' – June Christie – Track Of The Day
On these twelve days before the 25th I'll be selecting my twelve favorite Christmas tunes that may not be obscure but are rarely on Christmas compilations or piped through shopping center speakers.
If you are a fan of Christmas albums but don't want to hear anything you've heard before, I recommend 'This Time of Year' by jazz singer June Christy.
Consisting of all new material, Christie's beautiful silky voice adds a touch of cool jazz to the holiday spirit. 'The Merriest' is my favourite track on the album and is as playful and uplifting as the title suggests. You may not have heard this song before but you'll wonder how you let all those Christmases go by without it. Best listen to it now before it's ruined by an overplayed advert on TV.