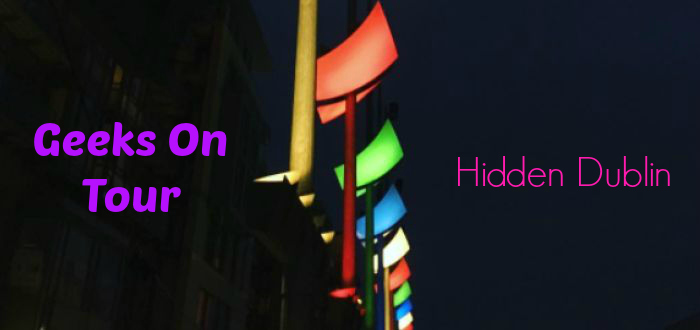 Geeks On Tour – Hidden Dublin
It's easy to spend a day in Dublin but when you've spent the majority of your adult life living in and around the city, you start to look for something new, or at least a little bit different. For quite a small city, especially compared to other capitals of the continent (London has twice the amount of people living in the metropolis than the whole of Ireland!!) Dublin has modern shopping alongside historical sites and culture to boot.
Whether you're only 'up' for the day, or have been here a while, here's some hidden gems for every aspect of your big day out;
Getting started!
Accents Coffee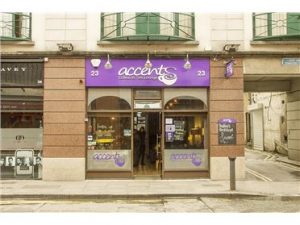 First stop – coffee. Or tea, whichever your poison. Accents on Stephen's St is a great place to meet a friend for a hot beverage, get some work done or just grab a chai latte and a chunk of coconut slice to go (both highly recommended) This award winning coffee lounge is also late opening, offering an alternative social outing to the many overcrowded and overpriced pubs in the area. All these aspects along with the comfy seating and friendly staff make this little place one of my favourites in the city centre. The Disney soundtracks they play also help.
RAGE – The Record, Art and Game Emporium
Just around the corner from Accents, Fade Street hosts a pokey little retro shop offering the best in old school video games as well as art prints, posters and vinyl. The RAGE is reasonably priced with priceless gems that you cannot find anywhere else. Have an inkling to replay all of the original Pokemon games but only on Game Boy Colour?? RAGE has got you covered. Don't blame me if you spend all your money in one shop!
Something different?
The Science Gallery
Located on the edge of Trinity College's impressive city centre campus, the Science Gallery always offers something interesting. With previous exhibitions such as "Fail Better", "Secret" and the current "Design and Violence", the lab-type space will delve into the worlds of human anatomy, behaviour, the world around us and the unknown. The gallery even hosted some Dublin Fringe theatre shows earlier this year, as well as the annual Digital Biscuit conference, showing that it is versatile as well as trendy.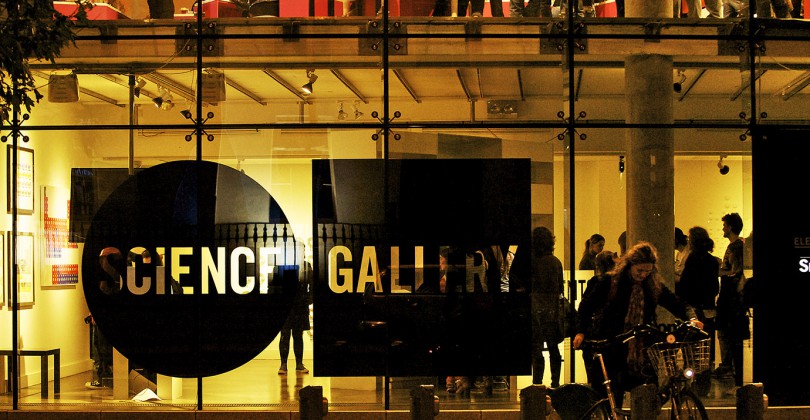 Access to exhibitions is free, with cafe and shop open from 8am weekdays and 12 noon weekends. Check out their website for what's coming up next!
MORE shopping?!
Retro Nation
Need a four piece Batman dinner set? Darth Vader bookends? Buzz Lightyear apron?! Then Retro Nation in Stephen's Green Shopping Centre is the place you need to be! Situated on the middle floor, two doors down from Dunnes Stores, this little nooky emporium has it all for your nerdy life needs.
Sugar Club
The Sugar Club is a cinema and music venue that used to be the Irish Film Theatre in the 60's. Reopened in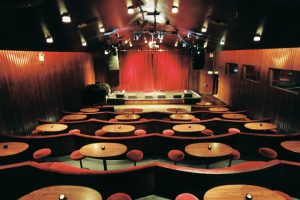 1999, the vintage space offers alternative screenings, themed nights and music delights that you won't find anywhere else. I've attended Firefly and Buffy The Vampire Slayer themed screenings here and with their lounge-type tabled seating, gourmet popcorn AND bar, it's a downright different and delightful night at the movies. If you are around for one of their quirky events (they're screening The Goonies on Nov 28th!) I would recommend booking in advance – there is limited seating and those comfy couches fill up fast! A great way to end your evening out.
If you're from around the 'fair city' or have just found somewhere different and quirky, let us know your favourite places to visit when in Dublin.