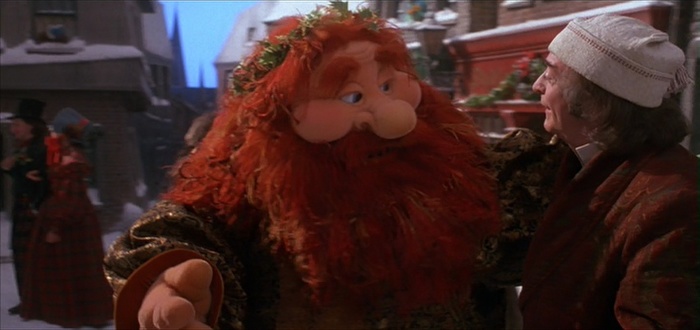 'It Feels Like Christmas' – The Muppets Christmas Carol – Track Of The Day
On these twelve days before the 25th I'll be selecting my twelve favorite Christmas tunes that may not be obscure but are rarely on Christmas compilations or piped through shopping center speakers.
There are several song that are about the happiness that comes with Christmas but I love this one the most. Instead of just repeating joyful platitudes it explains the warmth and love that comes with this time of year to someone who really doesn't get it.
In the context of the film The Muppet's Christmas Carol, it's a beautiful piece of character development. On its own it's a delightful tune that's a joy to sing along to. Also, like The Ghost of Christmas Present does to Scrooge, it lifts your spirits up and helps alleviate the inevitable grumpiness we can all temporarily feel every December.
It's my favourite song from the film and the only one I listen to regularly every year. Enjoy.