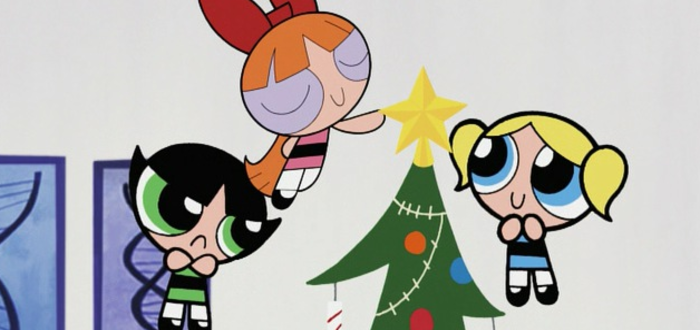 5 Great Cartoon Christmas Moments
Christmas isn't just that time of year where you meet up with family members and dance around the kitchen to Frank Sinatra while burning your first attempt at gingerbread cookies; it's also the season to binge-watch Christmas cartoon specials.
There are so many out there, you're bound to miss a few, so we've put together a quick list of five of our favourite Christmas cartoon moments.
'Twas the Fight Before Christmas' – Powerpuff Girls 
https://www.youtube.com/watch?v=ifBCxxhMqkk
Sugar, spice and everything nice! The perfect ingredients for a wonderful Christmas! No Chemical X required.
'The Nutcracker' – Courage the Cowardly Dog 
https://www.youtube.com/watch?v=OVayhGcWwK4
Courage can never catch a break, even on Christmas. Although in this case, we can't blame him for running every which way. That Nutrcacker doll/ rat combo is pretty creepy.
'Christmas with the Joker' – Batman: The Animated Series 
Nothing says Christmas like the Joker hanging off a tree rocket singing Jingle Bells. Well, if you're Batman. I don't think the poor lad has had a calm Christmas since his favourite clown came on the scene.
'Have Yourself a Morlock Little Christmas' – X-Men 
This scene has such a nice family feel to it. It's a pity the X-Men movies didn't manage to capture that atmosphere properly.
Wolverine's reaction to Christmas shopping with the girls reminds me of pretty much all my male family members and their grumbling at having to trek into town to buy presents. Ah, Christmas!
'Fright Before Christmas' – Warner Brothers 
Poor Taz, he gets such a hard time in this clip but he was just trying to escape! Bugs is having none of it though, and he really should be on the naughty list with his antics.
BONUS CLIP!
'Jacob Is Your Mother's Lover' – Rick and Morty 
This is one of those clips that never gets old for me. It reminds me of all the times I've sat at the table on Christmas Day and endured lots of awkward moments. Thankfully, nothing quite so horrifying as this has ever come up in my house!
What are your favourite Christmassy cartoon clips? Let us know in the comments!