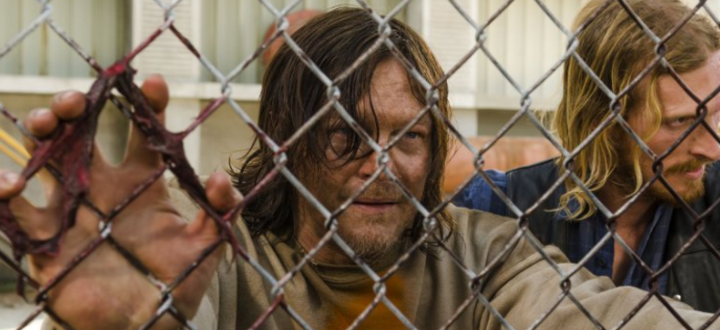 The Walking Dead S7 Ep 3 'The Cell' Review
The seventh season of The Walking Dead has only just begun, but it's off to a very good start so far. The first episode answered the questions we had after the infamous cliffhanger and we had the chance to grieve for a week before catching up with Morgan and Carol in episode two. It was a very refreshing change of pace and introduced us to a world much larger than the one we've come to know over the past season. I think we were all getting a little sick of looking at Alexandria!
'The Cell' has one of the best The Walking Dead intros in recent memory, with Dwight bullying and bartering his way through the Saviours' compound to make himself a sandwich, which he then eats while watching the Saviours' prisoners fight off walkers in the yard. Just your average day! Also, the intro and ending scene was a very nice contrast to how much his mindset changed since Daryl was taken prisoner.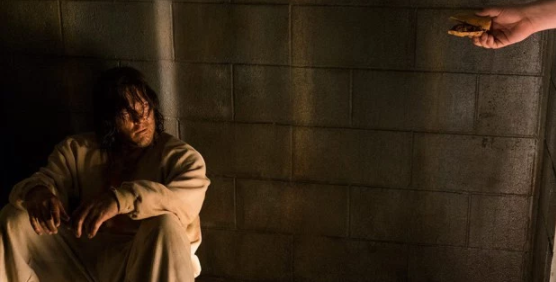 We soon find out what happened to Daryl, and I have to say his punishment was exactly what I would expect from Negan. Locked in a cell and treated like a dog, the only thing he had to look forward to was some nasty food and a reprieve from the upbeat song playing on a loop in his cell. The whole point of having him there was to break him so that he could join Negan's ranks. This job is left up to Dwight, who is very keen to break Daryl for several reasons.
When we first met Dwight, he and his wife Sherry had escaped Negan and come across Daryl in burnt out woods. Unfortunately, they chickened out of their escape, double crossed Daryl and crawled back to Negan with their tails between their legs. As it turns out, things went from bad to worse for them when they returned. Naturally. We come to understand the decision they made and genuinely feel sorry for the state they're in now. Dwight made the decision to return because he wanted to protect his wife, and that drive to protect her is what keeps him going. He wants to break Daryl to prove that everyone can be broken, that there was never any chance for him or his wife and that everyone who comes up against Negan will lose. There's no point trying to change it.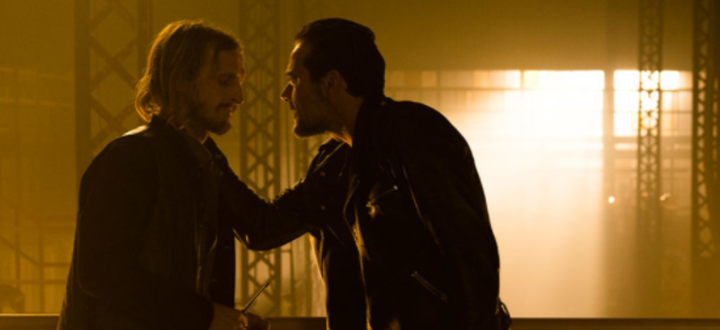 When he eventually goes far enough to actually break Daryl by throwing a picture of Glenn's crushed head at him, as a viewer you feel it's incredibly harsh. In reality, it's not really. This was coming. As Dwight tried to break Daryl, the two came to understand each other, and when Daryl finally stood face to face with Negan and still defied him, that was an amazing moment. Daryl does not flinch, he will not bend the knee. For Dwight, this is a slap in the face. He wants Daryl to truly break to reaffirm his decision to return. If he doesn't, then Dwight has to face the decision he made. The decision that lead to his face being burned with an iron and Sherry becoming Negan's wife in return for sparing Dwight's life. That has to be a heartbreaking realisation.
Besides the character development of the two Ds, we also got to see how people living under Negan view him and their lives under him. It's not all roses and picnics, that's for sure! As a viewer we already expected this, but it was jarring to see it in unfold between Dwight and one of the Saviours on the road outside the compound.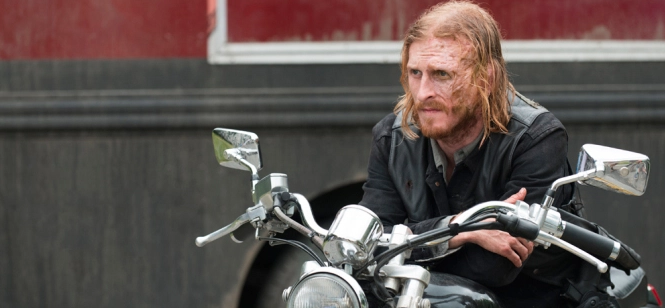 Ultimately, episode three did two important things; it showed us what daily life is like with Negan and the Saviours and it allowed us to see another, much more human side of Dwight. It also reminded us what we already knew about Daryl; that he is a stone cold badass, but one who has a deep love for his family. We've already gotten a sneak peak of Daryl's mind and his feelings towards what happened with Lucille and Glenn, but it will be very interesting to see his guilt and frustration come out at a later date, particularly when meeting Maggie again.
What did you think of the episode? Let us know in the comments!