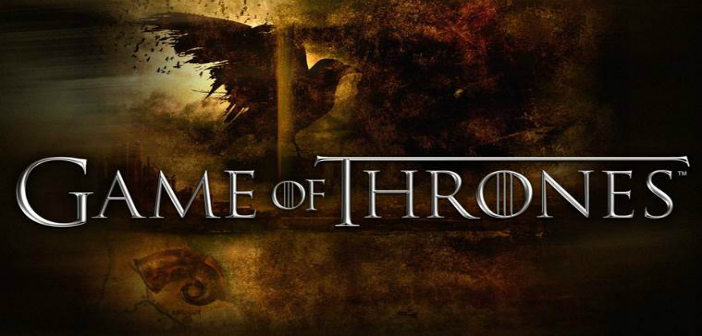 Stark Style – Style Saturday
Winter is well and truly upon us and it is time to wrap up, get cosy and binge watch some of your favourite shows.
It already feels like it has been way too long since the last episode of Game of Thrones. One of the things I look forward to the most each episode is seeing all the amazing details put into the costumes.
The dedication of the wardrobe department alone is awe-inspiring. So I felt like since the weather has well and truly turned why not embrace the winter but in true Stark fashion.
Sansa Stark
Sansa Stark, queen of playing the game, has a grace and elegance that many would kill for. Her wardrobe is worth dying for, every garment is stitched to perfection and she wears them like a queen.
For the top part of this outfit  I wanted to go with a colour that looks flattering on most skin tones. Pastel colours can be hit and miss but during winter when the sky is dim and grey they seem to go down a treat. I wanted a top with a lovely shape. It needed to be just long enough that you could either rock it with some cozy leggings or trousers for the bottom as long as they are dark and thick. For footwear I had to choose boots. I went for a pair that had an interesting design but were functional. Heels and ice are a no no unless you never ever fall and have fantastic balance. Wedged boots had more stability however so if you are looking for a little lift that would be my recommendation.
For the coat I wanted something dark and reminiscent of the outfits donned by Sansa in the last season of GOT. This transformation from I love Geoffrey to I will hurt you is evident in her apparel. So I wanted a coat that was dark and simple but attention grabbing so a nice trimming of faux fur finished off the look. Accessories wise I went for the buckle type necklace she wore while her stint as Alayne Stone.
Coat €24 | Cardigan €24 | Top €15 | Pants €33 | Shoes €45 | Necklace €19 | Total €160
Jon Snow
For the last few seasons of GOT John Snow has dorned the traditional black robes of the Nights Watch. Black layered on black can make you looked swamped but the usage of different textures added a dimension to these outfits.
Since winter is all about staying warm I felt like a nice big woollen jumper over a black tshirt would be the perfect start. You can't really go wrong with that simple combo. For the bottoms since woollen leggings aren't really an option for men these days I went for a pair of black jeans because they are a wardrobe staple in my eyes. I chose simple black boots for the footwear.
Jon is typically seen wearing fur and leather as outer wear. His leather is typically some sort of armour with buckles so I went for something reminiscent of that. Lastly I added a direwolf necklace.
Jacket €35 | Sweater €27 | TShirt €12 | Pants €26 | Shoes €37 | Necklace €5 | Total €142
What are you mostly looking forward to fashion wise this winter?Let us know in the comments below!