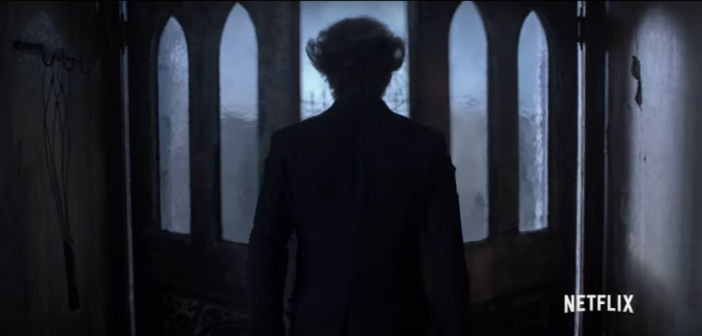 New A Series Of Unfortunate Events Trailer Reveals First Look At Count Olaf
The newest trailer for Netflix's A Series of Unfortunate Events finally gives us our first proper look at Count Olaf. The character, played by Neil Patrick Harris was only glimpsed at in the teaser released earlier this year. However in this trailer, along with some set photos show the great villain in all of his glory.
From what we've see in the trailer, Harris' Count Olaf is definitely a lot less wild than Jim Carrey's incarnation of the character back in 2004.
Check out the new trailer below!
Netflix has booked eight episodes in the seies and will be directed by Barry Sonnenfield. Joining Neil Patrick Harris, the series stars Patrick Warburton as Lemony Snicket, Joan Cusack as Justice Strauss, Malina Weissman as Violet Baudelaire and Louis Hynes as Klaus Baudelaire.
Set photos revealed more of Count Olaf interacting with the Baudelaire children.
In proper A Series of Unfortunate Events-fashion, the show will premiere on Netlfix on Friday the 13th, January, 2017.
Excited for what the show has in store? Let us know in the comments below!
Doing a little of this, a little of that. If you see me holding a camera, run!