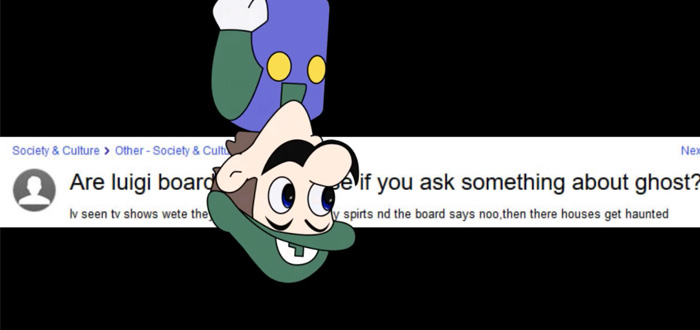 Luigi Board?! – Viral Video
From the brilliant mind that brought us "how is prangent formed", a video that was being heavily shared on Facebook these past few weeks, where the author of the video simply read out loud questions posed on the internet, here's another glimpse into the wonderful world of Yahoo! Answers with J.T. Sexkik.
This time, the topic of the hour is Ouija Boards. If you couldn't hold your laughter in when he shouted out "PREGANANANT" in his first video, boy are you in for a ride with this one. I don't want to give anything away, so just sit back, relax, and try not to wee your pants laughing.