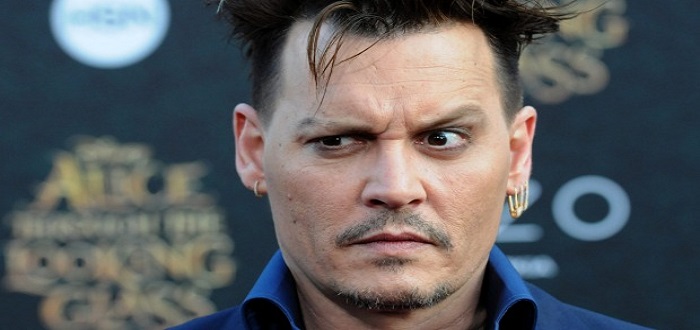 Johnny Depp's Role In Fantastic Beasts 2 Confirmed
Confirmations for the Fantastic Beasts sequel are coming in thick and fast now that casting has begun. Confirmations like these don't generally happen so fast, but with rumours spreading like dragon fire about who Johnny Depp had been cast at, it suits Director David Yates to confirm his role. Once again the fan girls and boys were absolutely right: Depp is to play pre-Voldemort villain Gellert Grindelwald. The Potter adaptation wizard Yates confirmed the theory when talking to fansite legends The Leaky Cauldron:
The whole principal of casting the movie was go with the best actor. Go for the most inspired, interesting, right fit for that character. And as we approached Grindelwald we thought, 'Who's going to take this in an interesting direction?' […] Johnny Depp is a real artist. He's created several characters who have really resonated in our popular culture. He's a really brilliant, brilliant actor. We were excited about seeing what he would do with this guy, the character."
Grindelwald is a different kind of evil to Voldemort, ".He wants to win the hearts and minds in a way that's quite beguiling and sophisticated, but his values are dangerous.". Yates explained that " Such new nemeses are "able through sheer charisma and ability to inspire and hypnotize and carry the crowd, and take the world to a darker place.".
Other Confirmations
The Potter director also recently confirmed suspicions that Dumbledore would feature in the second film. So our next question, as per the previous report: will there be some chemistry between the pair or is it Albus' unrequited love? Watch out for the second movie,which is scheduled to release in November 2018, to find out.
In the meantime satisfy yourself with Newt and Tina's burgeoning love in Fantastic Beasts when it hits cinemas on November 18th! Tell us what you think in the comments: are you as excited as we are?