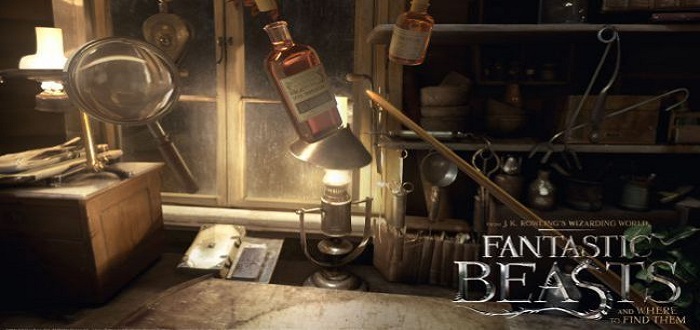 Fantastic Games: A Look At Fantastic Beasts Promotional Material
The Arcade recently revealed that Warner Bros Interactive Entertainment were to release a hidden item game that bore some resemblance to the Pokémon Go trend. The game is to be released on Android and Apple and explores many of the wizarding world hot-spots. Since then, a first look at game-play has been released and this can be seen below.
The game, based in England in Modern Times, is only loosely based on the Fantastic Beasts film as it follows new ministry officials trying to recapture beasts. The player is anonymous but works alongside their partner Mathilda Grimblehawk to crack the case of a loose beast near the training grounds of Ron's favourite team The Chudley Cannons. This is only the first case however so there's lots more to explore. The game play appears to be nice a straightforward and involves questioning witnesses and investigating 'crime' scenes.
Google Maps and VR
For a limited time in promotion of Fantastic Beasts,  fans can visit the site of the American Ministry of Magic. Google streetview allows the use to see the MACUSA building in all its glory and is even marked as the MACUSA HQ even though it is clearly in real, muggle, use.According to Google's blog,  It also points out other locations including "Steen National Bank, where Newt first meets Jacob Kowalski; the underground speakeasy The Blind Pig; and the magical apartment of Tina and Queenie Goldstein, two of the film's key characters,".
Further to this, Google's speak function, OK Google, now allows you to wave your wand and perform spells. One of these, Lumos,  turns on your smartphone's flashlight. Even more fantastically, Google have developed a Virtual Reality game for their Daydream View Headset. This will allow the user to see fantastic beasts all around and releases later this month.