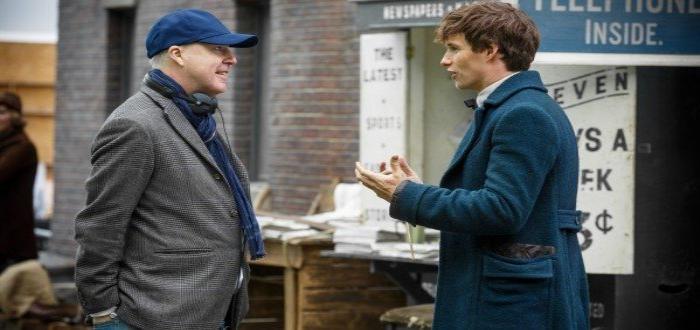 As Fantastic Beasts and Where to Find Them gets it's New York premiere, quotes by its director have been once again stretched to their capacity. While previous reports resulting from quotes concerning Dumbledore appearing in film two have proven true, Yates comments have been blown out of all proportion.
David Yates, who has directed four Harry Potter films, is on board for at least the second of the Fantastic Beasts series. Yet although he has said he would love to make all five, he can only commit "movie to movie".
"How long will I stay with it? I'd like to say I want to stay with it for the whole thing. […] Five movies over eight years is a massive undertaking. So I have to be careful that I'm able to give everything. If there's any point in that period where I go, 'You know what, it might be wise to step away for a bit,' I would.. give someone else a shot."
Nineteen Years Later
Even more startling than the filming time period is the time scale that these five films span. Reports have previously hinted at Grindewald's reign of terror being featured, but it's now being reported that it will be shown in its entirety. It's also being hinted that Voldemort's ascension fits into the end of that nineteen year period from 1926 to 1945, when Dumbledore defeated Grindewald. Although five doesn't fit with Rowling's usual penchant for groups of seven, the nineteen does fit the epilogue's nineteen year period. All of this begs the question of whether fans will finally, in eight years time, get their wish of seeing Voldemort's rise to power on the silver screen.
What this one story teaches us is to not always trust the headline you read, look deeper into the story and wait for official confirmation from a trusted source before putting it beyond speculation. One big fansite got it  wrong this week and J.K. set them straight:
This isn't correct, I'm afraid! The sequel doesn't begin days after first movie ends (although we do go to Paris.) https://t.co/lkvIozKweU

— J.K. Rowling (@jk_rowling) November 13, 2016
Fantastic Beasts hits Irish cinemas this Friday, with limited midnight screenings around the country. Stay tuned for a review from The Arcade although things are looking good!