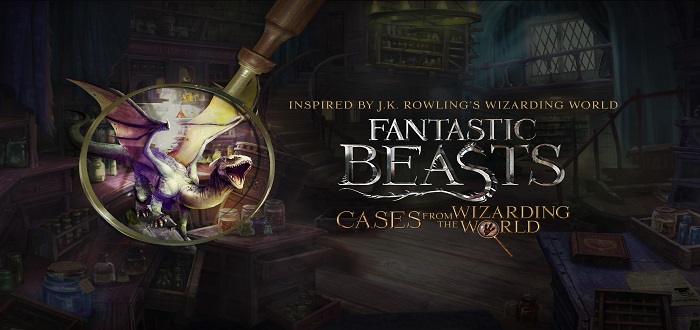 Will This be the 'Harry Potter Go' We've Been Waiting For?
After the release of Pokémon Go some time ago, the internet was ablaze with rumours of other beloved series getting a similar game. Among those rumoured, was Harry Potter Go. The frenzy happened due to one dedicated fan setting up a petition and a journalistic mistake where an article's source proved to be non-existent. However in a press release by WB obtained by The Arcade now proves, hope is not lost!
Fantastic Beasts Cases From the Wizarding World
Warner Bros Interactive Entertainment have revealed that a new "hidden objects mobile game" is to be released in November. The game is to tie-in with the upcoming spin-off Fantastic Beasts and Where To Find Them. Developed by Mediatonic in cooperation with WB Games San Francisco, the game will allow players to explore favourite locations solving mysteries and revealing hidden items.
Fans become 'Ministry of Magic' officials and can visit Diagon Alley and Hogsemeade. Aside from clue finding fun, players will be able to cast spells and brew potions. This is great news for any Pottermore fans disappointed by the loss of this feature on the site. This a shareable game as users are encouraged to log in through Facebook and share their progress.
President of Warner Bros Interactive Entertainment, David Haddad had the following to say on the release:
"We are delighted to bring fans a new mobile game inspired by J.K. Rowling's Wizarding World, which invites players to discover their own fantastic beasts,"
Check out the Appstore or Google Play on November 17th to download the game!
Are you excited? Tell us your hopes for the game in the comments.