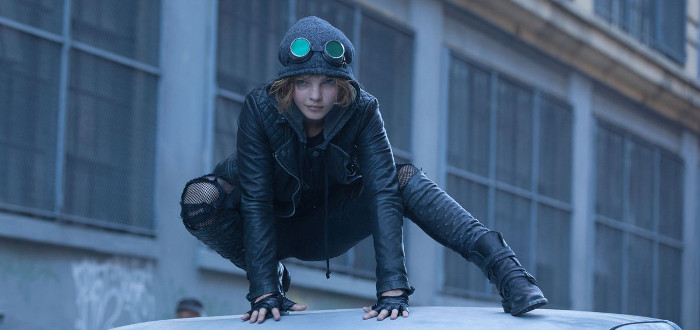 Style Saturday – Going Gotham
This week, most of the stuff you're going to see is going to have some form of horror attached to it, or a Halloween theme to it, so while most of our articles will be adhering to said theme for this weekend and this week, Style Saturday is easing itself into things. This week we're visiting the lovely city of Gotham and two of my personal favourites from the show! Yes, this week we're looking at Edward Nygma, aka The Riddler, and Selina Kyle, aka Catwoman. We're paying homage to them both, almost in a cosplay-style, but also in a way that you yourselves can wear these two styles and feel just as fashionable as Ed and Selina!
Edward Nygma – The Riddler
Ed's style has changed so much over the last three seasons, but it has finally come into it's own with a little help from the Penguin. Ed is now the suave, cool, collected man we all saw in him from the start (What do you mean it's just me that feels that way?!) In season three, we're definitely seeing more influence from the colour green in Ed's clothing, especially in the suits he's now taking to wearing in each episode. Whether it's a khaki green or a pinstripe, it's quite obvious that we're finally getting the Riddler influence shining through.

I wanted to go with a skirt for this look but ended up changing my mind right at the last minute! When it comes to Ed, the most important thing is the colour and his suit jacket. A nice tailored blazer or suit jacket makes all the difference to any outfit and can be dressed up or down, either with a skirt or like with this outfit, a nice pair of khaki coloured skinny jeans.
You can dress this look up with heels or else stick with something comfortable and wear the ballerina pumps, which gives you a dressed down sort of look. A nice little nod to the Riddler himself is underneath the blazer with the question mark emblazoned on the front of a vest top.
Accessorizing the outfit is important and this is easily done with a Riddler messenger bag, a question mark ring and a question mark necklace.
Jacket €32, Top €9.18, Jeans €23, Bag €34, Shoes €9.19, Ring €5.60, Necklace €28, Glasses €1.99
Selina Kyle – Catwoman
Selina has grown up on Gotham, we've watched her change from being a child to becoming a young woman and it can be seen in her style. Yes, it may not have changed much, but Selina is a big fan of the leather jackets, ripped jeans and hoodies which allow for perfect movement throughout the streets of Gotham and a sense of comfortable style.
First things first, if we're paying homage to Gotham's Selina Kyle, then we need the leather jacket with the hoodie underneath combination. Of course you can cheat this and buy a jacket that has a hood attached which makes it look like two separate pieces. Underneath, well I wanted a little nod toward the comic's Selina and what better than a shirt with a lovely graphic on the front?
When it comes to jeans, well ripped is always good because you can't keep your jeans nice and tidy and clean when roaming through Gotham! A goo pair of biker boots, or Doc Martens will keep your feet from becoming too sore when jumping from roof to roof, and of course another little nod toward Catwoman in a nice comic wallet!
Jacket €30, Shirt €19, Jeans €25, Wallet €10, Boots €30