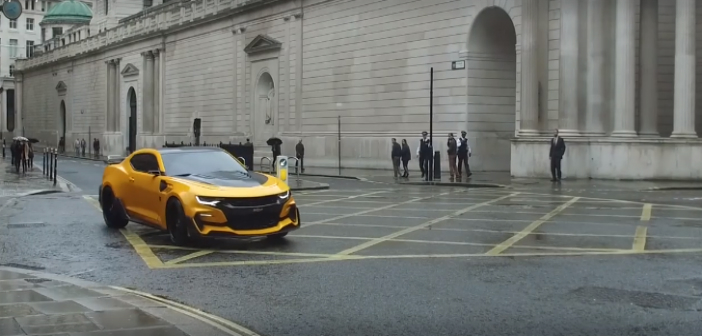 Set Video Shows Transformers: The Last Knight Car Chase
New set videos from the upcoming Transformers: The Last Knight have emerged, showing off a behind-the-scenes look at a car chase, taking place in London.
The clip shows the newest tricks from Michael Bay as the stylish cars are seen flipping, racing and turning through the streets of London. The clips were posted on the official Transformers Facebook page. Check them out here and here.
It seems stunt driving is every car lover's dream, but going by these videos we may leave it all up to the professionals!
The Last Knight is the fifth instalment in the Transformers franchise. It is said to be the final Tranfsormers film to be directed by Bay (hallelujah!). Actors Mark Wahlberg, Stanley Tucci, Josh Duhamel and Tyrese Gibson are set to star.
The Last Knight is scheduled for a summer 2017 release.
What do you think of the stunts? Let us know in the comments below!  
Doing a little of this, a little of that. If you see me holding a camera, run!