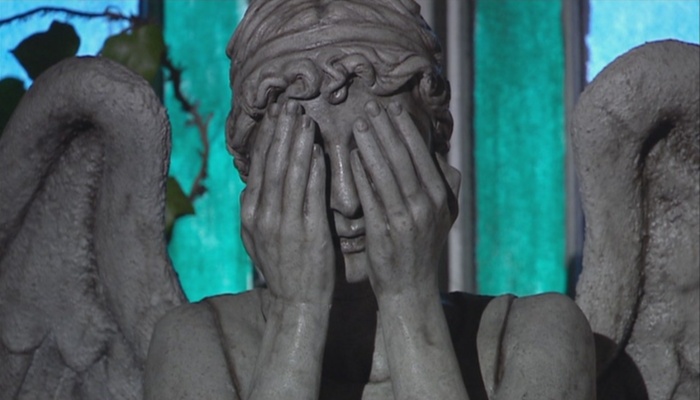 Personally, there's no better way to spend a Halloween night-in than watching some classic horror flicks with some heart-attack-inducing goodies and a cushion on stand-by just in case. However, classic, gorey or traditional horror of any kind may not be everyone's cup of tea.
So, to offer an alternative spooky night-in for the more sci-fi inclined, here's some of the scariest Doctor Who episodes to get the night started;
Empty Child/The Doctor Dances

(S1, Ep 9/10)

One of the first stories that Stephen Moffat wrote, this double episode boded well for what was to come as Moffat became a more prominent writer within the Doctor verse. Chilling, emotional and downright terrifying at times, 'The Empty Child' is a great one to get your evening started! Also, we're introduced to Captain Jack in this one which is never a bad thing!
Silence in the Library/Forest of the Dead

(S4, Ep 8/9)

Another double episode but from David Tennant's third season as The Doctor (Oh Tennant!) this also heralds a first time introduction – Dr River Song. For those who are not up to scratch with newer episodes of Who (or those who refused to let Tennant go) River Song features heavily in Matt Smith's storylines as the Eleventh Doctor but don't worry – you can still watch these two episodes without ruining too much for future watchings.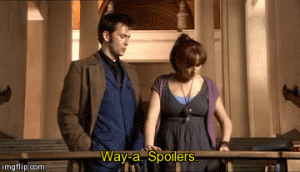 No spoilers!
Midnight

(S4, Ep 10)

'Midnight' is a great stand alone episode which comes just after 'Silence in the Library' but isn't actually related in any way. One of the most psychological episodes I've seen so far, the whole 40 minutes takes place nearly entirely in real-time inside a bus. Well, a space bus. Still! It'll get into your head.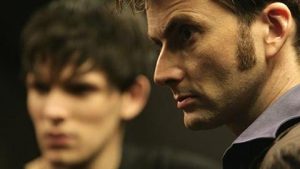 The Impossible Astronaut/Day of the Moon

(S6, Ep 1/2)

Ok, this one may not be the best for those who have not caught up to Season 6 yet, the second series of Matt Smith's reign. It's a complicated one and starts the quite twisty wheel turning for the entire sixth season. However, with the introduction of the Silence, it's a good one to rewatch for the jumps!
Blink

(S3, Ep 10)

Don't blink. Don't even blink. Blink and you're dead. Don't turn your back, don't look away and don't blink.

Just watch it.

Good luck.

If you have any other suggestions for Doctor-Who-goes-bump-in-the-night episodes (see what I did there) let us know below!

Happy Who-llo-weeeeeen! (Ok I'll stop now)