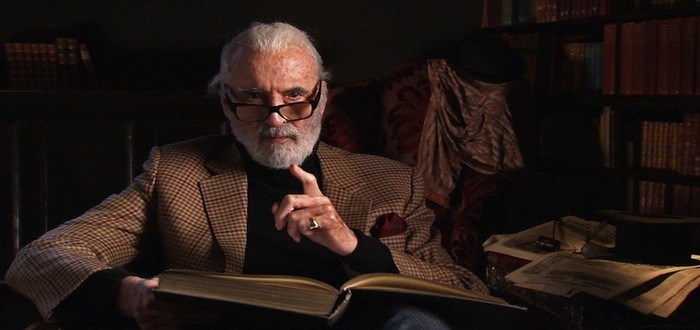 'The Raven' – Christopher Lee – Track Of The Day
Instead of a song today we're going to listen to a macabre tale from the legendary American poet Edgar Allan Poe. The Raven is arguably his most famous work and few poems or indeed stories capture the darkness of a tormented soul like this one.
Who better to read you this magnificent composition than the Hammer horror icon Christopher Lee. Although not the first movie star to record this poem, Lee reads it best. The twisted anguish and rage are conveyed brilliantly and he really captures the spirit of the piece.
He has recorded The Raven a few times but this version is the best as there is no additional spooky music added like subsequent readings. It's Christoper Lee reading Edgar Allan Poe. Spooky enough if you ask me.