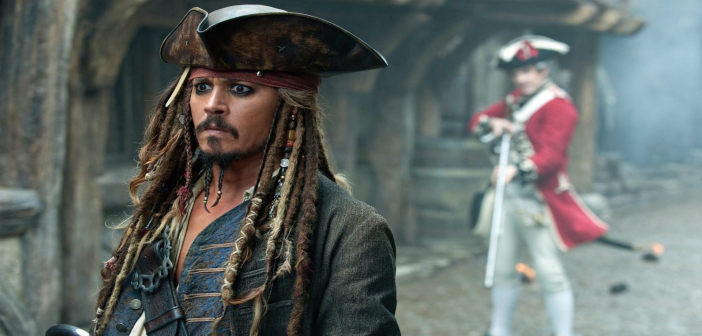 First Pirates Of The Caribbean: Dead Men Tell No Tales Teaser Tells A Tale
Disney has reminded the world about Pirates of the Caribbean: Dead Men Tell No Tales with the first teaser!
Pirates of the Caribbean: Dead Men Tell No Tales is the fifth installment of the franchise based on the immensely popular Disneyland attraction.
Despite the franchise's enormous success, it has been five years since the last installment. On Stranger Tides, began a new, second trilogy for the characters, though it's unknown quite how just yet. This might be the boost the franchise needs!
Johnny Depp will return as the iconic Captain Jack Sparrow. Let's face it, the series would not be the same without him. Sparrow will be searching for the Trident of Poseidon while running from the formidable Captain Salaza. Joining Depp is newcomer, Kaya Scodelario. Meanwhile Orlando Bloom and Geoffrey Rush will also return to the series as Will Turner and Captain Barbossa. Keira Knightley stated she was done with the franchise, It will be interesting to see how the film will go on without her.
Dead Men Tell No Tales is directed by Joachim Rønning and Espen Sandberg. The film will release in May 2017.
Doing a little of this, a little of that. If you see me holding a camera, run!