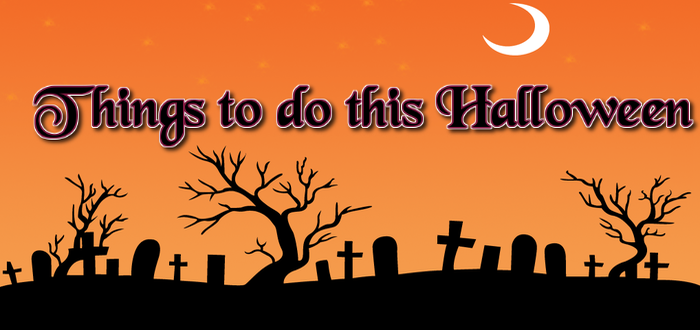 Looking For Something To Do This Halloween?
If you are still trying to decide on what to do this Halloween then you are in luck. With this Halloween looking like a bigger deal than usual there have been a few additions to this years festivities.
Bram Stoker Festival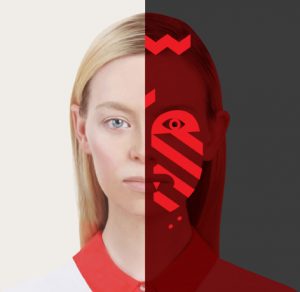 The Bram Stoker Festival is running from the 28th to the 31st of October. With multiple events running across the city this festival is definitely one to check out. Tickets for some of these events have been sold out for quite some time now but there are still tickets available for Bleeding Deadly, multiple games of Werewolves around the city, Stokerland in St. Patrick's Park and Dracula Live: Screening with Live Score amongst many events.
Some of the Bram Stoker Festival Events are free and some tickets have a cost so check the website for more details,
Tayto Park 
If you are more of a theme park type person then Tayto Park After Dark may just be the thing for you. The event has been running since the 22nd and will end on the 31st of October.
Although the park is open all day the Tayto Park after Dark night event runs from 6 to 9pm. There is a haunted house as well as night rides on The Cú Chulainn and other rides available. Tickets cost €20 and it's recommended that visiting guests are aged 14 and above.
Nightmare Realm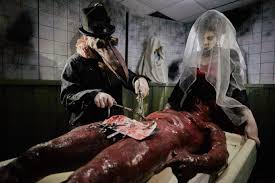 If a visit to Ireland's most terrifying scare house is more your thing then The Nightmare Realm at the RDS is the event for you. The attraction has been running since the 29th of Sept and will wrap up on the 5th. The experience takes about 30 min to complete so you will definitely get your moneys worth.
Ticket prices start at €17 for Students and €20 for Adults. It is strictly an over 13's attraction.
Horror Expo 2016
If you are a fan of horror then you might find the Horror Expo to be more of your liking. It is a one day event running from 2pm on the 30th and ending at 2am on the 31st of October.
The horror expo promises an array of panels, Q&A sessions, screenings and paranormal investigations. This is an event created by horror fans for horror fans and as such there will be a few guests like Maura McHugh, Stephen Jones and Professor Darryl Jones attending.
Tickets are €42.43 including the booking fee and can be found here.
Will you be attending any of these events or will you be having a party of your own? Let us know in the comments below.