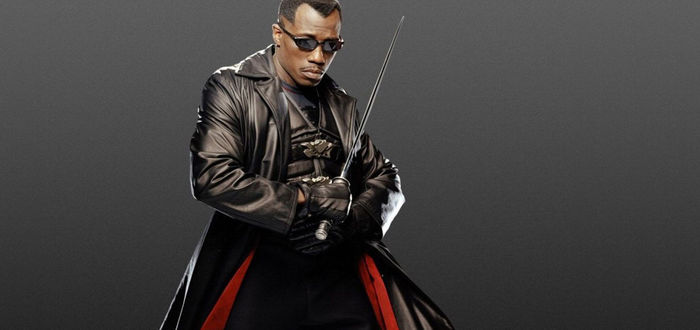 Kevin Feige Shares Thoughts On Blade's MCU Future
Even though Blade is the reason the super hero movies of today exist, there is currently nothing in the works to bring him back to the Marvel Cinematic Universe.
Wesley Snipes brought Marvel movies kicking and screaming into the cinemas with Blade and Blade II. The half human, half vampire paved the way for other Marvel properties like X-Men, Spider-Man and eventually Iron Man. After a dreadful third instalment and a lacklustre TV series the franchise was sadly put to rest. But hope still remained for the bad-ass vampire hunter to make comeback with Snipes himself giving us a teasing tweet or two about returning to the role.
While promoting Doctor Strange yesterday Kevin Feige, Lord of the MCU said that nothing is currently planned for the famous Daywalker. Speaking to The Playlist he said
"They did ask a long time ago and I think our answer was, 'No, we'll do something with 'Blade' at some point.' That's still the answer…What that is? Where that will be? We'll see. There is nothing imminent to my knowledge."
In 2013, along with Blade, Marvel regained the rights to Daredevil and Ghost Rider. With the latter making a tremendous appearance in Agents of S.H.I.E.L.D. and the former reinventing the super hero series on Netflix, Blade has a lot to live up to. Doctor Strange is about to show us into the supernatural side of Marvel and who else better to bring back than the Marvel hero who started it all? Plus with Snipes still in great shape as seen in Spike Lee's Chi-Raq I see no reason why the star couldn't be given one more chance to make it right.