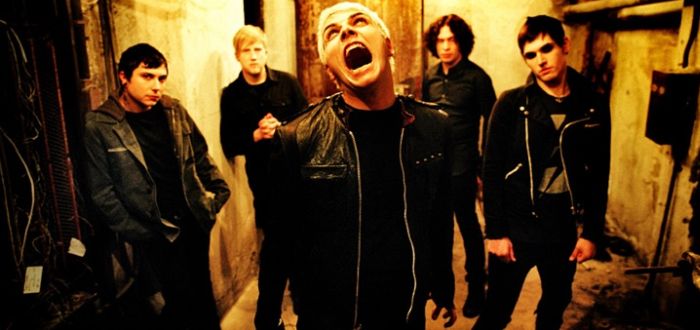 In honour of an album that is 10 years old this month (eep!) I am returning to my 'emo' roots for the occasion. My Chemical Romance's The Black Parade was the soundtrack to my Leaving Cert (along with Green Day's American Idiot) and whether you were goth, grunge, emo or punk, you can't deny that it was a fantastically written piece.
This 13 track (plus one hidden bonus track) rock opera is a whole concept piece written around the character of 'The Patient' as he leaves this life for death. Tad morbid I'll admit but with tracks like 'Mama!', 'Cancer' and 'Sleep' Gerard Way really delves into the life and loves of someone who is reaching their end. The biggest singles from the album were 'Teenagers' which is a great modern youth anthem with kick-backs to original punks The Clash, and of course 'Welcome To The Black Parade'. My personal favourite single though was 'Famous Last Words'.
Featured as the last track of the album, it ends the album on a triumphant and bloody catchy note, highlighting the best aspects of a band I grew up with – heavy rock elements, melodic song and amazingly deep lyrics.
Give it a listen in honour of MCR, and let us know what your favourite track was! Also, check out Rock Sound's tribute cover album for a different spin.