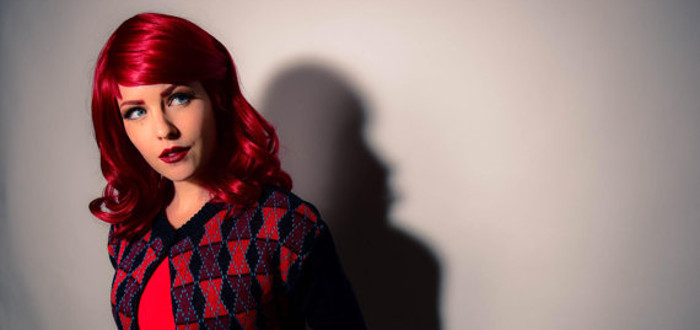 When it comes to clothing, well I've gotta say that my eye is usually drawn to geeky themed items but I've found that at times the clothing is usually limited to t-shirts or dresses with one print slammed on the front. Whereas Elhoffer Design has come out on the scene and has proven that geeky apparel can be extremely fashionable! I've long since lusted for many items on Elhoffer Design's etsy page, but there are two items that I just cannot get enough of and will eventually find within my grasp!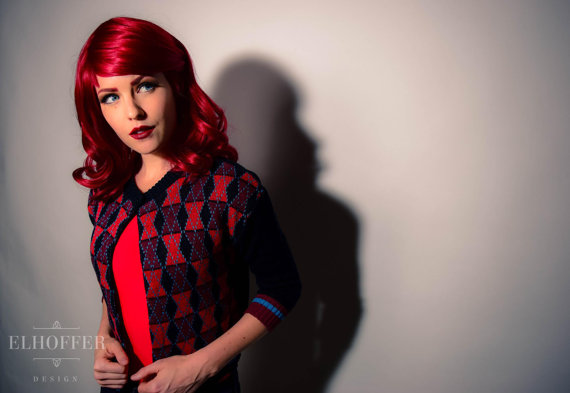 The Vintage Widow argyle knit cardigan is just perfect for anyone who is a fan of the amazing, ass kicking, Black Widow. It has ¾ length sleeves, it's cropped at the waist, has one button at the neck and is a medium-weight knit. At the moment Elhoffer Design are taking pre-orders for this cardigan along with others, and will be shipped at the start of December. It's retailing on Etsy at €37-63 – €39.51.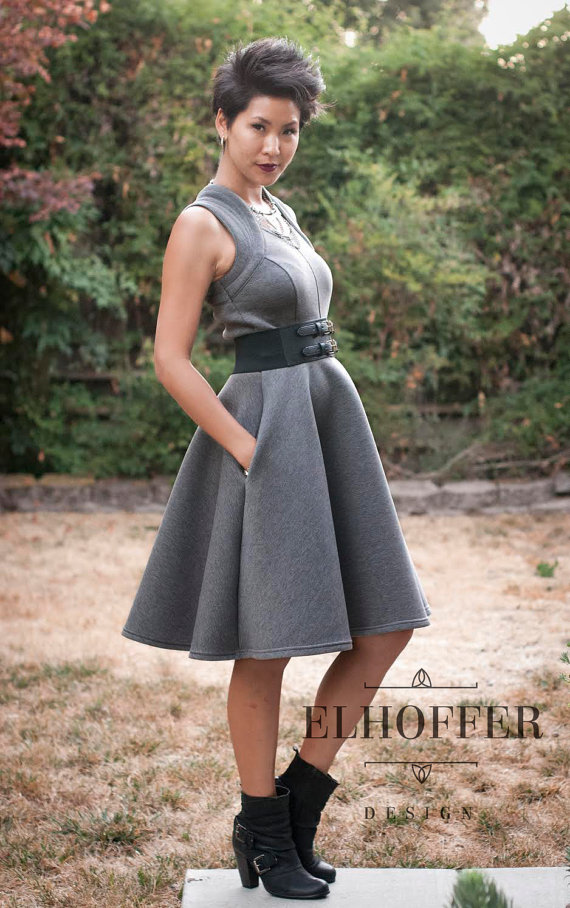 The second item I'm drooling over and have been for a while is the Grey Galactic Scavenger flared dress which is based after Rey's resistance outfit (final outfit) in The Force Awakens. It's flared at the bottom, has princess seams, a quilted shoulder detail, side seam pockets, and finishes at the knee. Elhoffer Design also offers a hemming service so that the dress will look right whatever height you are. It retails on Etsy at €141.10.
Don't be surprised if you see me sporting one of these lovely little items in the future!