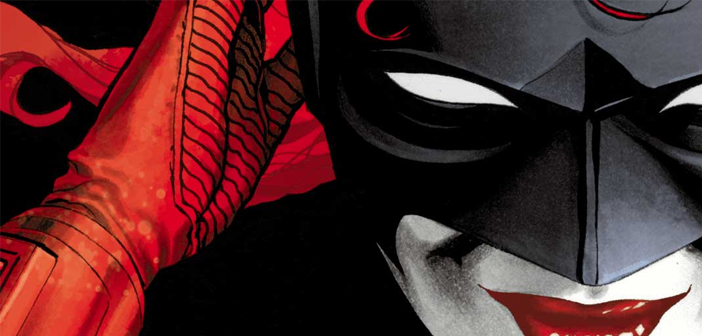 DC's Marguerite Bennett Announced For Batwoman Series
Ahead of this weekend's NY Comic Con, DC have announced that Batwoman will get her own series come the New Year, with Marguerite Bennett behind the writing wheel!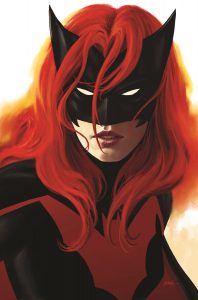 In March 2017, Batwoman will become a monthly comic release written by Bennett with art by Steve Epting, after a Rebirth-style prologue to be released in February. This two-part release will be co-written by Jason Tynion (Detective Comics series) and Tynion will also co-write the first release of March's series until Bennett takes the reins full time.
Speaking today on the 'DC All Access' panel in New York, Bennett spoke about her plans for Batwoman AKA Kate Kane. According to Newsarama's live updates, "Batwoman will be a globe-hopping adventure, tracking down villains that have eluded the Bat family in the past" and will also explore the heroine's "untold years". Bennett also spoke about how Batwoman's character has influenced her in the past;
"There has never been a heroine I have loved more than Batwoman. Her flaws, her ferocity, her struggle to rise above her own history and find a way to serve the greater good and those she loves—she's always cut me straight to the bone. To be a queer woman and to see a queer woman as not just a part but a pillar of the Bat-family was life changing, inspiring and gave me the courage to pursue this career in comics. The opportunity to add to Kate Kane's story and legacy is both an honor and a sincere dream come true."
Steve Epting, a seasoned comic artist who hasn't worked with DC in nearly 15 years, also spoke about joining the Batwoman crew; "Batwoman has a rich visual history and I'm thrilled to be a part of it!"
I'm really looking forward to see what Marguerite brings to the table. After her success behind the DC Bombshells series, based on DC's collectible figurines, and Batgirl #25 (love that Alex Garver cover!) I feel she has the experience as well as the innate talent for storytelling for bring Kate back to the heights she deserves.
Stay tuned for more updates!