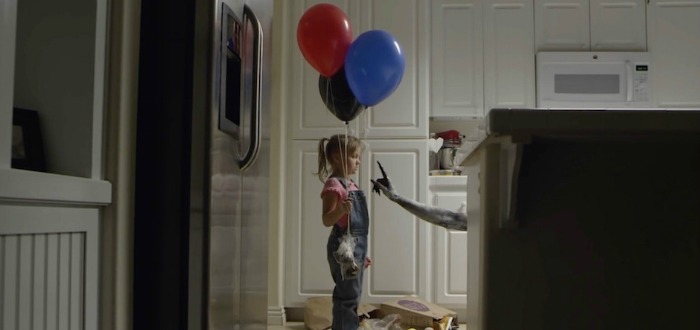 Creepy Short Films – Ewtube
Is everyone super hyped for Halloween yet? I sure am! It's getting very dark and spooky outside lately, especially with all these crazy clowns running around! With that in mind, I thought I would share 5 of my favourite creepy short films with you guys! Hopefully they will give you and your friends a good fright!
The Whistler
He whistles while you sleep. Even that tag line gave me shivers! The Whistler, from Openlight Pictures, is written and directed by Bryce James McGuire. Kate Cobb and Josh Schell star as a couple who have a scary encounter in their apartment. After watching this, I will certainly be sleeping with the lights on!
Lights Out
I know by now we've probably all seen this, and it's feature length version but it was definitely worth including again. It generally takes a lot to properly scare me, but I still can't reach for a light switch without thinking of what happens in this video. In less than 3 minutes, creator David F. Sandberg manages to create some serious nightmare fuel. If you're not afraid of the dark now, you certainly will be after checking this out!
Happy Anniversary
True love never dies. Happy Anniversary is definitely in my top ten favourite creepy short videos. Directed by Stuart MacKay-Smith and with a cast of two, it was the winner of the B-Grade Horrorfest back in 2003. The music and sound effects are definitely what make this video so perfectly creepy. Be wary if your significant other gifts you a dolly this year!
Alexia
Alexia is the terrifying story of a man and his dead ex-girlfriend. It premiered at the "Terrorificamente Cortos" film festival in October 2013. Directed, written and produced by Andrés Borghi, this one is sure to scare the pants off you! Franco is browsing through his ex-girlfriend's profile, feeling rather guilty as he reads her friends comments wishing that Alexia was still alive to celebrate her birthday. He invites his new girlfriend over, and Alexia is not too happy about being replaced! Alexia is an exquisitely tense, spine chilling short, with some amazing effects. Alexia herself is so scary, I seriously jumped a mile when I saw her! Make sure to check this one out!
The Smiling Man
To end this super scary list, I've chosen another one to make you scared to stay at home alone! Abigail Chally stars as the bravest child I've ever seen. Much braver than me. She is home alone watching cartoons, when she starts finding random balloons strewn around her house. I would run so fast out of my house and never look back! AJ Briones' The Smiling Man is fantastic horror short that gets the audience up close and personal with a terrifying monster (played by Strange Dave). The atmosphere of the movie is overwhelmingly creepy. The Smiling Man himself will give you nightmares for days!
Are you all good and scared now? That's great! Make sure to terrify your friends with these videos too!