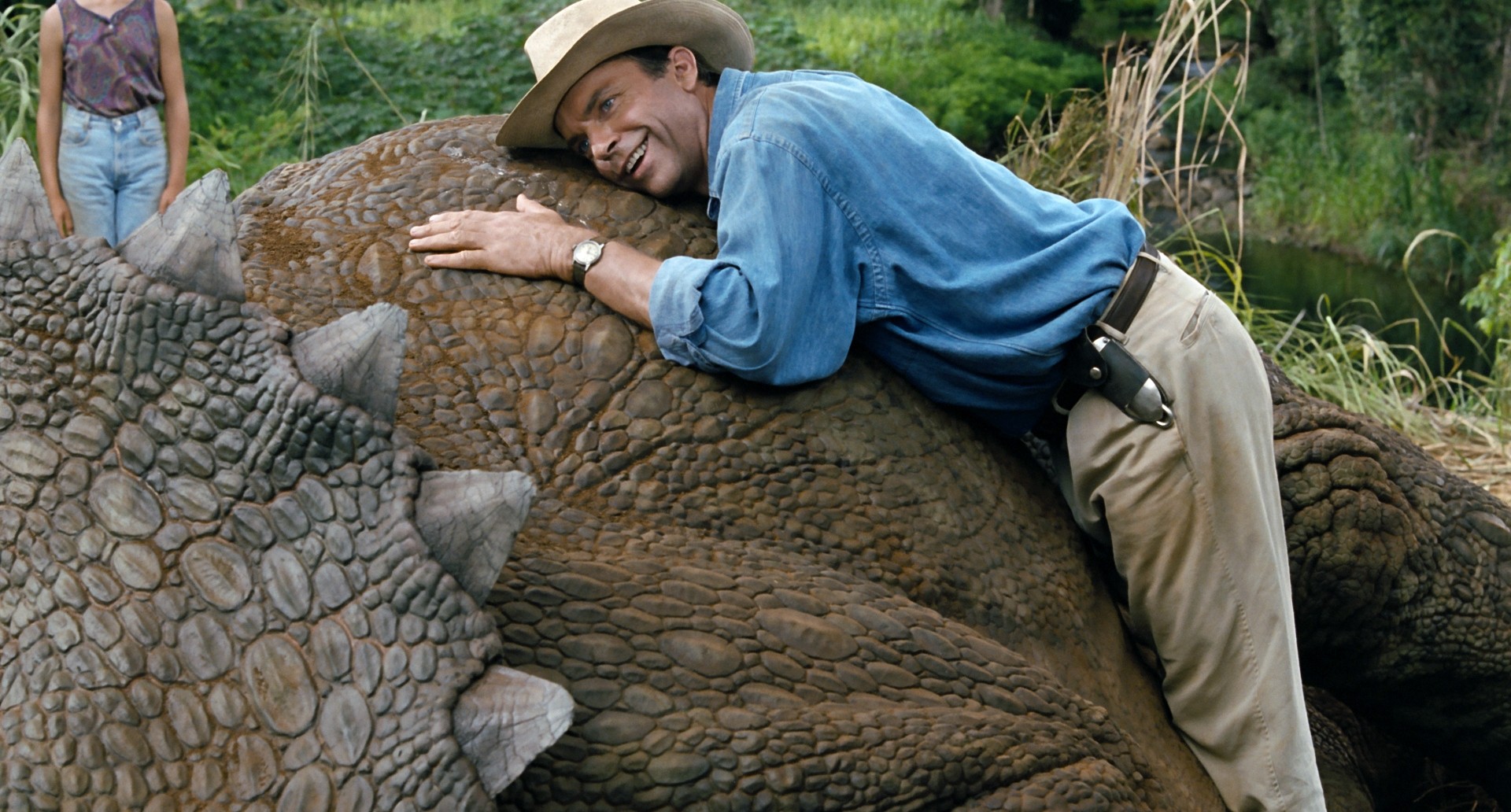 Sam Neill Not Approached For Jurassic World 2
Fans of Alan Grant: take a seat, this news may upset you. In an interview with SlashFilm, interviewers asked Sam Neill whether we could expect to see a return of Dr.Grant. Dr. Alan Grant, a paleontologist specializing in velociraptors, serves as the main character both Jurassic Park and Jurassic park III.
Grant was the calm, quiet voice of reason in contrast to the grandstanding of Jeff Goldblum's Dr. Ian Malcolm. In response, Neill provided a possible explanation for Grant's absence in Jurassic World thus far. "I think the problem is that no one knows where Alan Grant is anymore. He's retired from paleontology…sick to death of dinosaurs and running…not quite as fleet of foot as he was." 
In Dinosaur Limbo
Neill suggests Dr. Grant's current whereabouts. "he's now retired to Dayton, Ohio, and has a very successful accountancy business… I think that's what's happened to Alan. Either that or he's dead."
In fairness, given the character's repeated traumatic dinosaur experiences, it is difficult to fathom a plausible reason for Grant return. Neill stopped joking a moment to confirm ""The call hasn't come" to return to Jurassic World 2. However, he can't resist one last speculation "No one can find Grant. He's disappeared. Someone found his hat. His hat was floating on the Hudson river, but that was the last ever heard of him."
Keep it light, Sam!