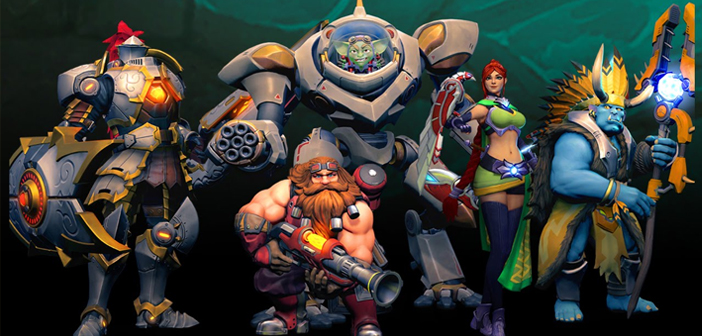 Paladins Take Steam In A Storm; Overwatch Be Damned
A line has been drawn in the sand for many over the last few weeks! On one side, Paladins: Champions Of The Realm is a fun, free, Overwatch inspired title! On the other those who cry foul and cheat and decry Paladins as a total rip-off!
Well regardless of what side you're on (or not on!) it seems the noise surrounding the game has done it no harm. The International Business Times caught wind of the title's downloads on Steam. They've jumped again and now the 'poor man's Overwatch' has clocked in over a million downloads.
On the game's official website Hi-Rez co-founder and COO Todd Harris is quoted as saying "The Paladins Open Beta had an explosive first weekend with well over 100,000 new accounts created in the first 24 hours… We've also seen a very strong interest in Paladins from competitive players and esports organizations worldwide and are therefore extending the Paladins Invitational to include more regions and more teams".
Has Paladins enough originality? Have you downloaded it? Let us know your thoughts in the comments! 
Editor-in-Chief, part-time super villain and hoarder of cats. If you can't find me writing, I'm probably in the kitchen!