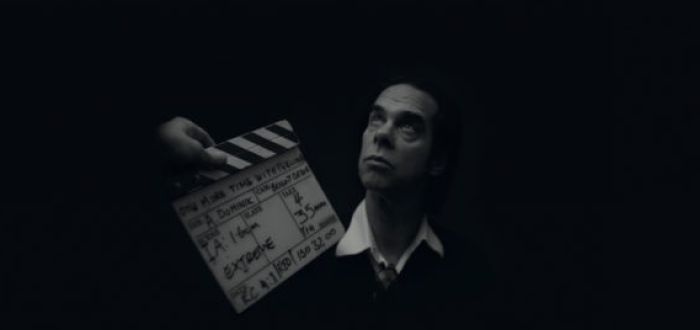 One More Time With Feeling – Review
Experiencing a tragedy is never easy. The grief changes what we were as a person and we have to pick ourselves up after the fact. Nick Cave went through that when his son died in an accident and this documentary, One More Time With Feeling, explores that.
The most interesting thing about One More Time With Feeling is that it's not your conventional documentary. In a way it's a companion piece to Nick Cave & The Bad Seeds' newest album Skeleton Tree because you see the songs from the album performed. But it's also an exploration on grief and loss because Nick Cave's grief ended up shaping the album and its sound.
Cave commissioned this documentary himself. He didn't want to do press and have to answer the same questions about his son over and over again. So he figured that this was the way to go, possibly to work through his grief as well. So he asked his friend Andrew Dominik to direct it.
The film begins with an interview with Nick Cave's right hand man Warren Ellis (not the comic book writer) and he talks about how at some point they will have to talk about this but he feels uncomfortable talking about it. So, during the first hour we just get footage of Cave and his bandmates in the studio, but as it goes on they start talking about it more openly.
Cave and his wife, Susie Bick, talk about their grief quite a lot. Another filmmaker would have approached this differently, with footage of them crying and so on, but Dominik treats their grief with respect; he doesn't cheapen it for a quick dramatic effect. Their words are powerful enough. As Cave himself puts it, "I could sum it up in a platitude, like a greeting card. Something like 'He still lives in my heart' but that would be a lie. He is in my heart, but he doesn't live."
The film doesn't really follow a narrative. Apart from the songs of the album. Between those we get scenes where the camera is just shooting around Brighton with Cave doing voiceover, the proper talking head segments or just the band hanging out in the studio. There's one where we see Cave and Ellis just jamming in the studio which is particularly enjoyable.
This documentary was filmed mostly in black and white, and with both 2D and 3D cameras. Unfortunately I saw the film in 2D so I have no idea how it would've worked in 3D, though I could figure out the moments which were intended to stand out. Still, the film is stunning. And being shot in black and white makes it even more intimate than it is.
This documentary is almost two hours long, and of that time, 35 minutes showcase the songs of Skeleton Tree. In fact the videos in this article are the performances as they were in the film, so in a way this is also a review of the album itself. Skeleton Tree is at this point my favourite album of 2016.
It's a dark, raw and emotional album. True that the Grinderman albums were really raw, but this time the rawness comes from its bare bones sound. It's a sad album, but by the time you finish listening to it you have a feeling that things might always get better. You can never leave your personal grief behind, sometimes you come back to it even if you don't want to (Cave talks about time being like an elastic band that pulls you back at times) and it sucks. You can't forget it but eventually you'll learn how to live with it. That's what I took from all of this.
I'm aware that this documentary might not be for everyone. It's mostly catered to Nick Cave & The Bad Seeds fans, especially because it showcased Skeleton Tree right before its proper release. But still, I felt like writing this review of it. Nick Cave has always been one of my musical heroes, and seeing him discuss his own grief and traumas made me think of mine, and in a way that was some sort of cathartic experience. Personally speaking, even if you're not a fan you might get something else of this documentary.
Here's hoping a DVD or Blu-Ray release comes soon. The film was only in cinemas for the day on September 8 though some places offered encore screenings due to demand. Sadly, none were near me. However, I hope it gets a screening again sometime as I'd very much like to watch it again.
Have you seen the documentary? What did you think? Let me know in the comments!
Angry Spaniard, adoptive Irishman. Writer, reader, tea drinker and video game player/designer.